We operate in over a dozen African and Asian countries are frequently asked why we recommend certain places within specific destination. Let us begin by saying that ALL the places we recommend are fabulous, but we are also bias and have our own gems that help to enhance the trip experience.  What also make these places even more interesting are the properties one stays at which furthers the experience thanks to their locations, views and services.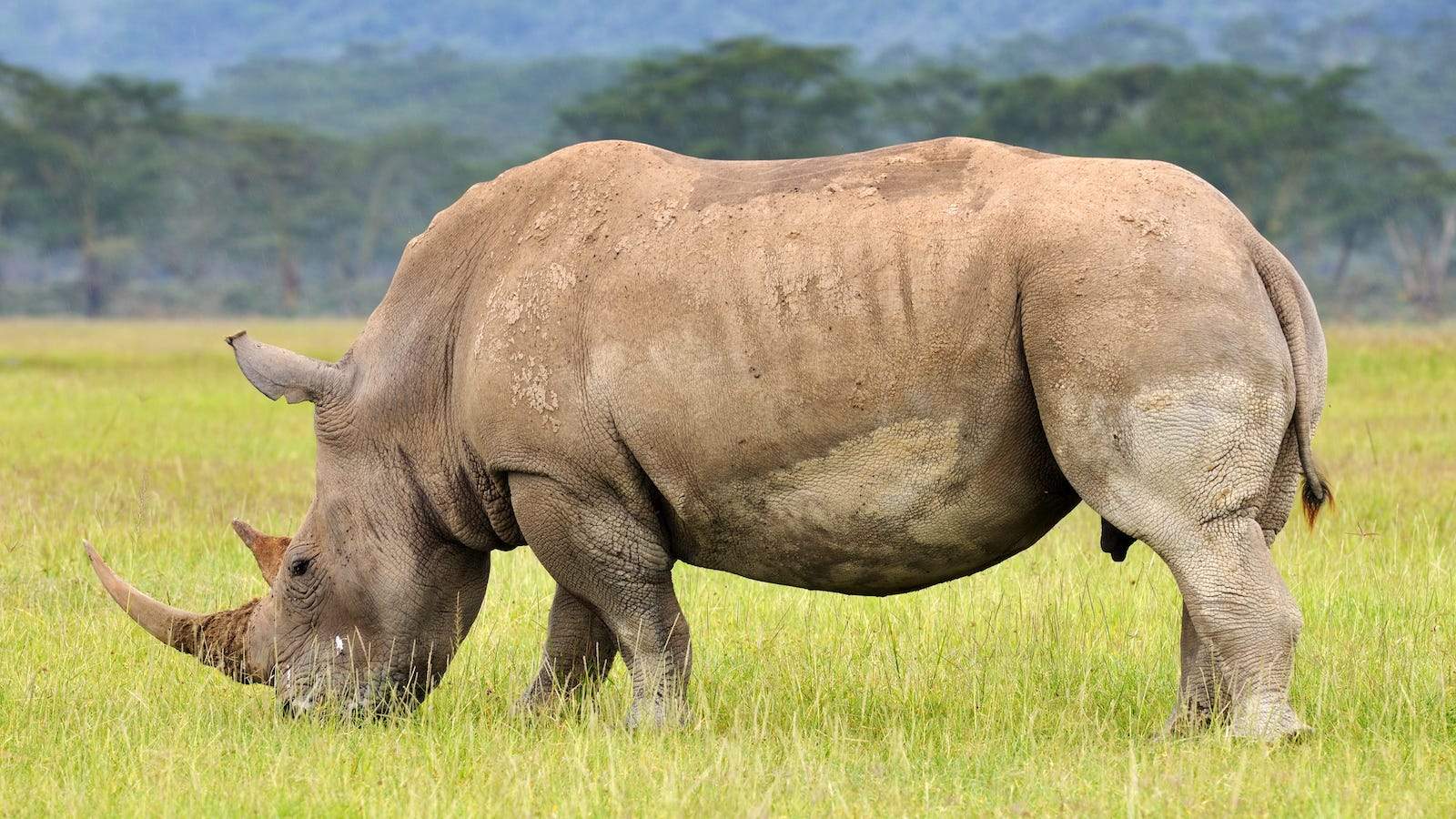 While in Kenya
Where the east African safari was pioneered. Generations of intrepid travelers have trudged through in search of big and small game (initially to hunt, and now armed with cameras). Kenya's diversity includes the barren Turkana region, undulating foothills of Mount Kenya and the endless plains of the Masai Mara.
Our favorite place: Lewa Wildlife Conservancy. 
Why Lewa? Visitors to Lewa are privy to some of the most spectacular wildlife viewing that Kenya has to offer: lion, leopard and jackal thrive on the rich diversity of prey that inhabits the area. The Conservancy is home to the largest concentration of Grevy's zebra in the world, and its range of habitats attracts diverse birdlife and hosts over 200 Black and White rhino. Lewa's location along the rolling hills of Mount Kenya gives you a spectacular view of Africa's 2nd highest mountain in the distance.
Where to stay: Lewa Safari Camp, Kifaru House, Lewa Wilderness Camp, Lewa House.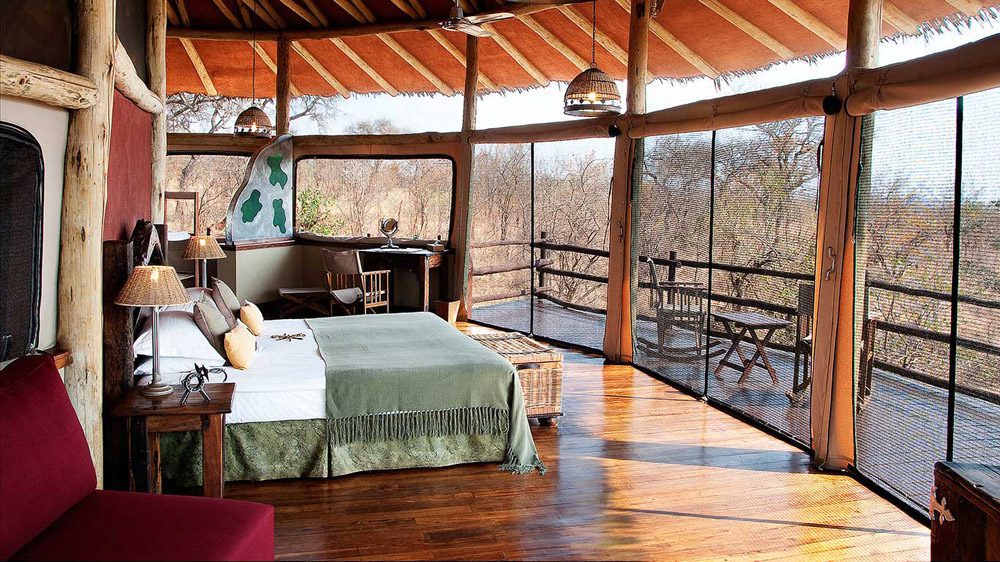 While in Tanzania
Just south of Kenya across the border and a highly sought out safari destination and most often combined with a Kenya safari. Tanzania's diversity is immense with designated game reserves and national parks dotting the country in all directions. What makes Tanzania unique is the fact that guest scan boomerang from the classic northern safari (Serengeti, Ngorongoro, Manyara, Tarangire) to the west along Lake Tanganyika to see the chimpanzees at Mahale and end in the south at Selous (now Nyerere National Park) and Ruaha National Park (Tanzania's largest national park). The diversity of flora and fauna is bar none and anyone visiting this east African natin will appreciate their welcoming hospitality.
Our favorite place (we have two!): Tarangire National Park and Ruaha National Park
Why? Tarangire remains on top of our list. With its massive elephant herds, this intimate park also has bragging rights for its hundreds of species of indigenous and migratory bird life. Tarangire can be visited year round, but most commonly the best time is between June and October where the shrinking water holes draws animals from far and wide especially around the swamp. The "smallness" of this park allows guests to easily traverse the park during game drives, although guides would experiencing it in a slower pace. 
Where to stay in Tarangire: Elewana Treetops, Sanctuary Swala Camp, Lemala Mpingo Ridge.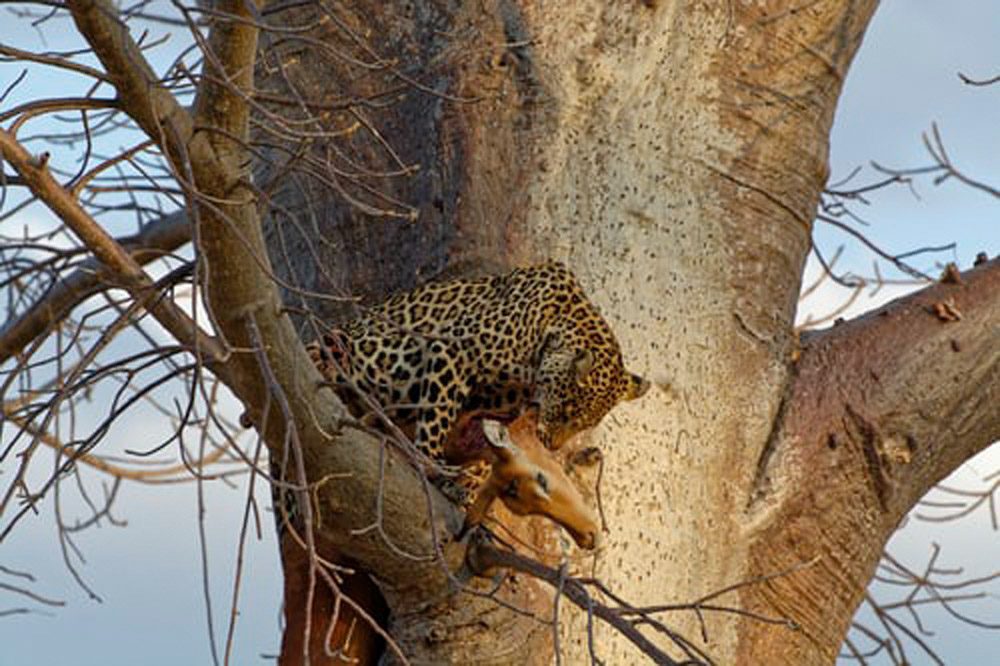 Ruaha  is a gem of a national park. Located in the highlands of southern Tanzania, it is the larger than the Serengeti. Ruaha is a year round destination but the best time to visit is between June and November where it is drier and can be accessed with ease. We also recommend Ruaha to clients who are seeking the thrill of looking for wild life in the dense, lush forest areas. Ruaha's attraction are the wild dogs which are elusive but if one comes across them are a fascinating find. It is also not unusual to find large prides of lions snoozing under the shady miombo trees and scraggly bushes. What we find particularly attractive at Ruaha is the ability to get off the vehicle and do a walking safari with a qualified guide and can be easily combined with the classic safari in the north.
Where to stay in Ruaha: Jongomero Camp, Jabali Ridge.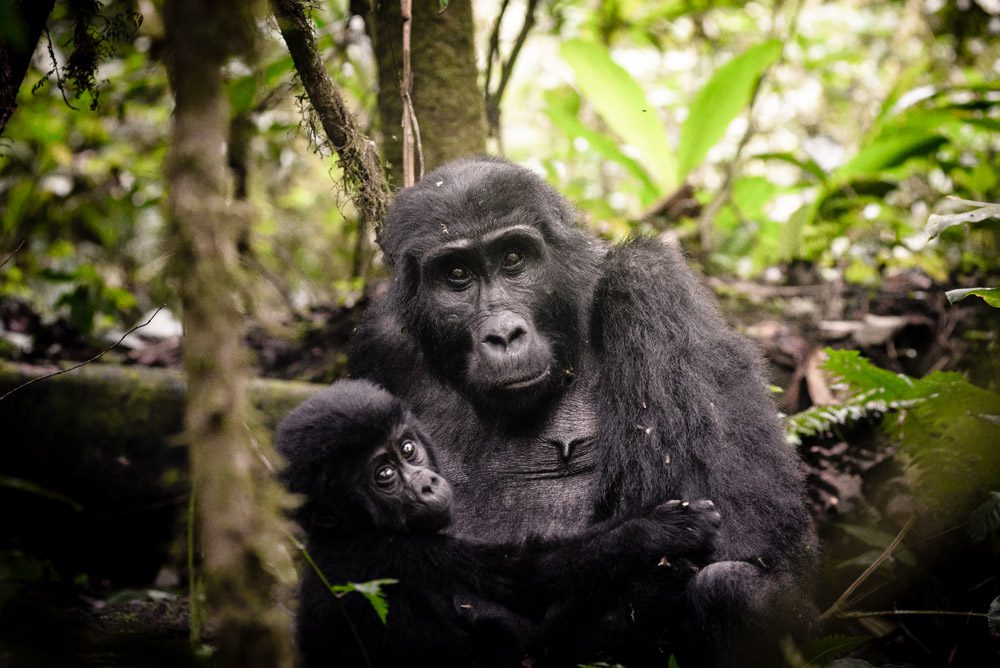 While in Uganda
Known as the Pearl of Africa as described by Winston Churchill. This landlocked nation which also shares the shoreline of Lake Victoria with Kenya and Tanzania, brags of not just savanna wild life but also chimpanzees and Silverback gorillas. Gorillas are the star attraction and there is friendly competition between Uganda and its neighbor, Rwanda on who has the most number of these mighty apes. Over the years, gorilla populations have improved thanks to effective conservation efforts which has catapulted Uganda as a popular destination to visit.
Our favorite place: Bwindi Impenetrable Forest.
Why? No trip is complete without seeing the gorillas. Bwindi's rain forest eco-system is home to the Silverback gorillas. This eco-system is part of the mountain range that goes all the way to Rwanda and on the other side of the mountain is the Congo DRC. Guests depart on a hilly trek with a park ranger in search of these gentle apes and while you have to work for it, the spectacle of coming face to face with a gorilla family will leave you in awe. One spends around 90 minutes (from a distance. After all, they are wild albeit habituated and used to seeing their human cousins) before heading back to the ranger gate.
Where to stay: Volcanoes Bwindi Lodge, Silverback Lodge, Sanctuary Gorilla Forest Camp.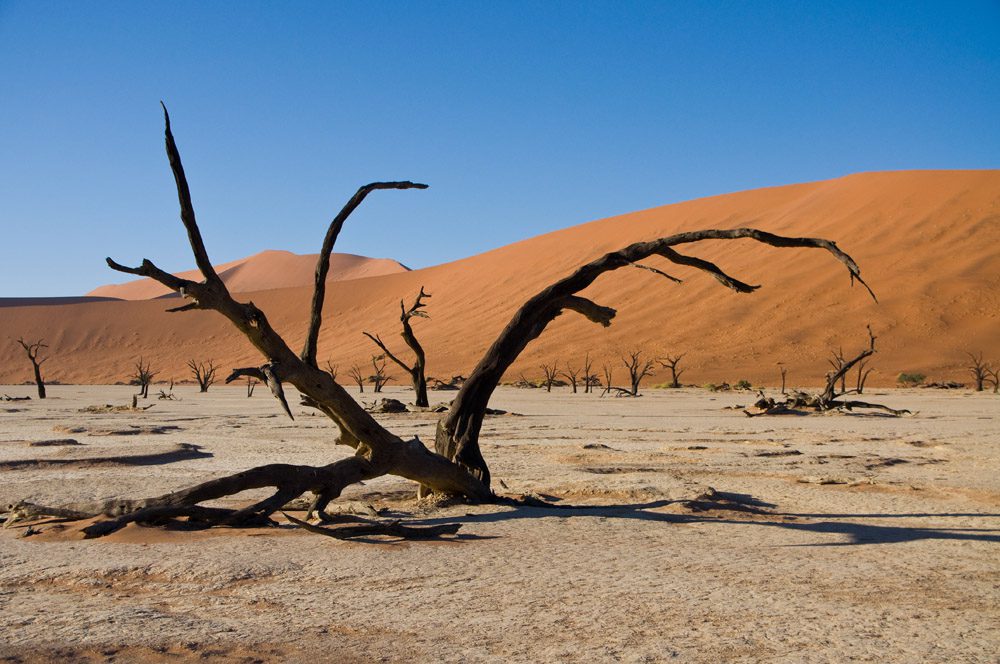 While in Namibia
Sharing the southern border with South Africa, this is by far our Founder's favorite destination. The endless desert dunes meeting the crashing waves of the Atlantic, massive boulders, the high density of wild life in community owned conservation areas (including a robust program to reintroduce the once-endangered cheetah and leopard into their natural habitat), clear starry skies that is an astronomers dream and the whispering quietness makes this a must-see destination.
Our favorite place: Skeleton Coast
Why? Named after the rusty shipwrecks that dot along the west coast of Namibia, Skeleton Coast was once a nightmare for mariners who relied on the stars to navigate the churning tides of the Atlantic. Many a ship ran aground and abandoned whose rusty hulks can still be seen today. 
The Skeleton Coast National Park runs approximately 300 miles up the Atlantic Coast where it meets the Kunene River. It is home to desert-adapted species including elephants, lion, giraffe and many more. Marine mammals such as the Cape fur seals can be found sunning themselves in large colonies and there is prolific bird life everywhere. 
Where to stay: Shipwreck Lodge, Hoanib Skeleton Coast Camp.
While in Ghana
Located in west Africa, and only an overnight flight, Ghana was the first stop in Africa by President Obama once he took office. Ghana's dark history of the slave trade continues to reverberate, however this proud nation has a lot of deep cultural experience to offer to a traveler including visiting numerous tribal festivals, wild life safaris, the Ashanti Kingdom, a head bopping music industry, high fashion and fine arts that is being recognized world over. Ghana's Atlantic coastline is a draw for surfers, its thriving entrepreneurial class makes high quality goods and a blossoming tech industry and political stability makes it a darling of the region.
Our favorite place: Mole National Park
"Up north" (as they say in Ghana) is Ghana's largest protected wilderness area of the region. The Mole National Park is home to a variety of species and while one cannot compare it to southern and east African safari experience, but one can find herds of jungle elephants (slightly smaller than their cousins in east and southern Africa), kob, antelope, buffalo, warthog and hundreds of bird species. Outside are several communities that the lodge supports and guests are encourage to visit them. 
Where to stay: Zaina Lodge.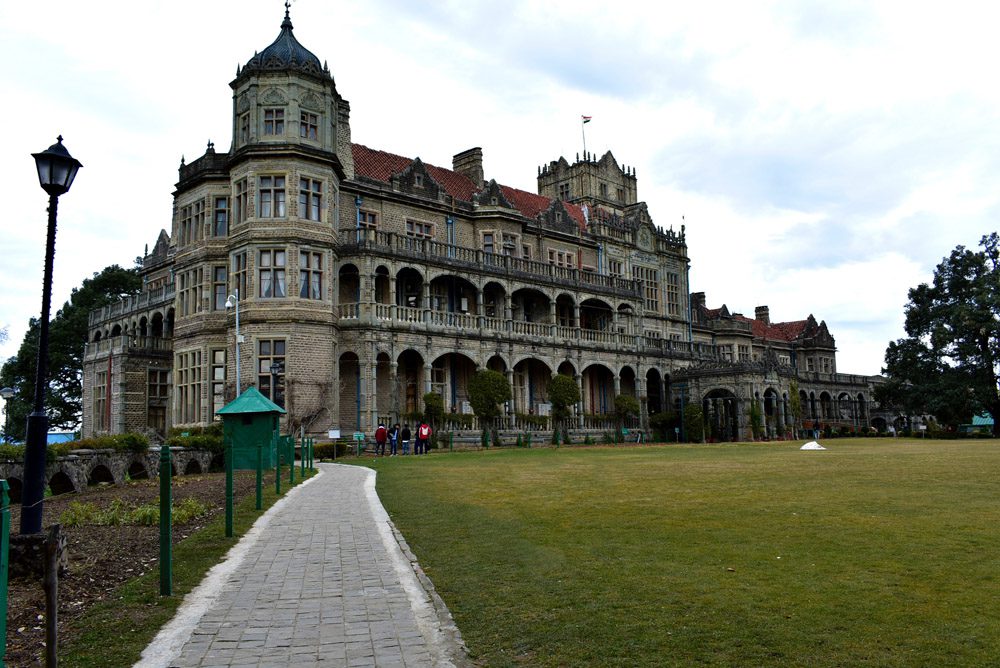 When in India
The land of complexities, romance, mysticism and dynamic population. India has always been an attraction thanks to its sheer diversity of landscapes (deserts, mountains, wetlands), cultures, languages, tribes and wild life. It's not unusual to cross from one province to another and see a noticeable change in attire, language and food. Whenever first time travelers ask us to design a "perfect" India trip, we get stumped! Instead what we tell our guests is to take India in bite size chunks and not try to swallow it whole (unless you have many weeks to spend) and instead focus on what they want out of the trip. And while the well-trodden route typically includes visiting the Taj Mahal, the 'pink city' of Jaipur and Udaipur there are numerous places that can be equally visited and fantastically unique, beautiful and gives you an essence of the charm of that particular area. We can go on and on about India, but will stop here.
Our favorite place: Shimla
Why? This beautiful state capital of Himachal Pradesh was once the summer capital of the British Raj. Thanks to its location on the foothills of the Himalayas, guests can enjoy the cooler environs, spectacular views and hiking/ walking trails. When walking through the town center one can still see Tudor and Victorian architecture- hold over of British influence. Getting to Shimla can be done by road, but there is also a narrow gauge 'toy train' from Chandigarh that slowly winds its way up to Shimla giving you views of a spectacular sunrise, deep valleys and towering hills stopping at small hillside towns discharging passengers along the way before arriving in Shimla.
Where to Stay: The Oberoi Cecil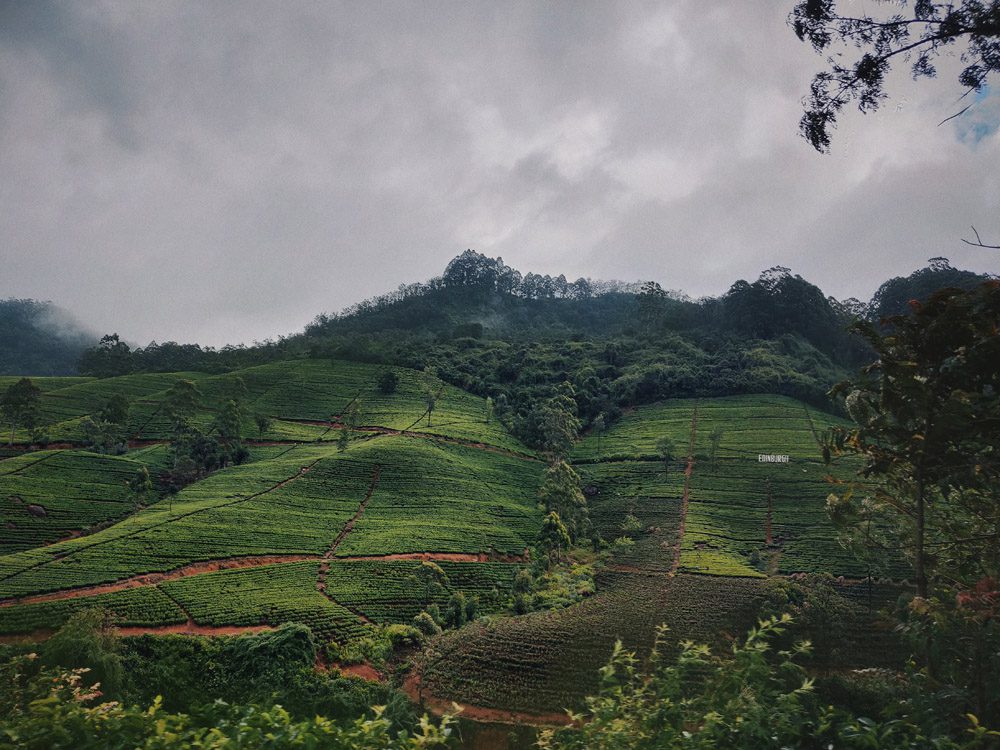 When in Sri Lanka
Formerly known as Ceylon, this tear-drop shaped island nation, just 35 miles from the southern tip of India in the Bay of Bengal, has been a stopping point for merchants and sea-farers for centuries and it's deep harbor and location made it of great strategic importance from the time of the ancient Silk Route. Visiting Sri Lanka means that guests will observe an amalgam of the main four religions (Christianity, Islam, Hinduism and Buddhism), a multitude of flavors in their cuisines, three official languages and influences left behind by the Dutch, British and Portuguese since the 15th century. Sri Lanka is a land of endless beaches, green hills and moors and recorded history that goes back well over 2,000 years.
Our favorite place: Ella
Why? This is a picturesque town in the hill country dotted by tea estates, hiking trails and waterfalls. Anyone visiting Sri Lanka should spend a few nights here to soak in the peace and tranquility before pushing onward. While there, guests can visit a tea estate and learn about the process of making tea which is exported around the world, take an invigorating guided hike at Horton Plains with spectacular views of the deep valleys below aptly known as "land's end." The most popular way to get to Ella is by train that offers amazing views of lush tea estates blanketed with a hazy mist.
Where to stay: 98 Acres Resort
---