BEST OF BOTSWANA & VICTORIA FALLS
7 days / 6 nights
"Best-of-Botswana" trip, truly highlights the beauty of the region!

Custom itineraries and departures are available upon request.
Costs based on a minimum of 2 persons traveling together, excluding airfare.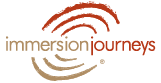 Victoria Falls – Linyanti – Moremi – Okavango Delta
From Johannesburg, head straight to Livingstone and onward to Victoria Falls, one of the Seven Wonders of the World. Experience the splendor! The trip will continue to Moremi and the infamous Okavango Delta for jaw-dropping settings for game-viewing, before you head back to Johannesburg.
Day 1 Arrival Johannesburg-Livingstone
Welcome to South Africa! Connect with your flight to Livingstone airport, Zambia. Transfer to your accommodations and enjoy an evening Sundowner cruise on the Zambezi River.
Toka Leya Camp (L,D)
Day 2 Livingstone
Morning tour of the Victoria Falls- one of the Seven Wonders of the World. A choice of activities in the afternoon.
Toka Leya Camp (B,L,D)
Day 3 Livingstone -Moremi
Road/boat transfer to Kasane for the light aircraft transfer to Moremi Game Reserve. Afternoon game viewing by vehicle or boat.
Chitabe Camp/Kwetsani Camp or similar (B,L,D)
Day 4 Moremi
Morning and afternoon game viewing activities.
Chitabe/Kwetsani or similar (B,L,D)
Day 5 Moremi-Okavango
Transfer to your camp in the Okavango Delta. Afternoon game activity in the Delta.
Xigera Camp/Jacana Camp or similar (B,L,D)
Day 6 Okavango
A full day of game viewing in the Okavango Delta.
Xigera Camp/Jacana Camp or similar (B,L,D)
Day 7 Okavango-Maun-Johannesburg-Depart
Bid farewell to the bush as you transfer by light aircraft to Maun and connect with the scheduled flight to Johannesburg. Connect with your International flight.
Breakfast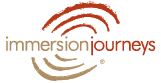 Suggested Extensions:
MAURITIUS

Mauritius is one of the larger islands along the Indian Ocean, easily accessible by a short flight from Johannesburg, South Africa. The island first visited by the Arabs in 975, was occupied by the Dutch, in the late 16th century and taken over by the French in 1715. It was handed over during the Napoleon wars, to Britain in 1810, until its decolonization in 1968. Indian laborers brought by the British remained and built a life in Mauritius and today contribute to the economy, politics and culture of the Island.
Mauritius is known for its varied flora and fauna, with many species endemic to the island. The island is surrounded by more than 150 km (100 mi) of white sandy beaches, and the lagoons are protected from the open sea by the world's third-largest coral reef. The island, part of the Mascarene Islands, was created by volcanic activity some 8 million years ago. The islands emerged as a result of gigantic underwater volcanic eruptions that happened thousands of kilometers to the east of the continental block made up of Africa and Madagascar.
The environment in Mauritius is typically tropical in the coastal regions with forests in the mountainous areas and enjoys a moderate climate with clear warm seawaters, beaches and is complemented by a multi-ethnic and cultural population. 
Popular Hotels and Resorts:
Four Seasons Hotel https://www.fourseasons.com/mauritius/?seo=google_local_mas1_emea
St. Regis https://www.marriott.com/hotels/travel/mruxr-the-st-regis-mauritius-resort
One and Only https://www.oneandonlyresorts.com/le-saint-geran
Shanti Maurice Hotel  https://www.shantimaurice.com/
Le Touessrok Shangri La https://www.shangri-la.com/mauritius/shangrila/
The Oberoi https://www.oberoihotels.com/hotels-in-mauritius
Please contact Immersion Journeys for prices.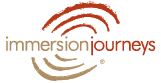 Suggested Extensions:
MOZAMBIQUE

Mozambique is a country located in Southern Africa bordered by the Indian Ocean to the east, Tanzania to the north, Malawi and Zambia to the northwest, Zimbabwe to the west, and Eswatini (Swaziland) and South Africa to the southwest. 
Bantu-speaking peoples migrated to present-day Mozambique from between the 1st and 5th centuries AD, later frequented by traders from Somalia, Ethiopia, Egypt, Arabia, Persia and India. Particularly important were the gold, ivory and slave caravan routes. The Portuguese took over the rule in Mozambique from 1505 for four centuries until 1975 when it gained its independence.
The country is endowed with rich and extensive natural resources as well rich fauna, 740 species of birds, over 200 mammal species endemic to Mozambique, including the endangered Selous' zebra, Vincent's bush squirrel and 13 other endangered or vulnerable species.
The Archipelago of Bazaruto. Benguerra Islands attract international divers because of the marine biodiversity and the presence of whale sharks and manta rays. The country also has several national parks, including Garongosa National Park. 
Some popular Beach resorts:
Azura Benguerra  https://www.azura-retreats.com/
And Beyond Benguerra Island  https://www.andbeyond.com/our-lodges/indian-ocean-islands/mozambique/bazaruto-archipelago/andbeyond-benguerra-island
Anantara Bazaruto  https://www.anantara.com/en/bazaruto-island
White Pearl- https://www.whitepearlresorts.com/ 
Please contact Immersion Journeys for prices.