Canyons of the Southwest
8 days / 7 nights to explore Southwest America
Costs based on a minimum of 4 persons traveling together, excluding airfare.
This trip can be experienced with a full-time guide and vehicle or self-drive. Refer to the pricing tab.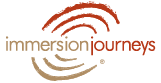 Bryce Canyon - Zion National Park - Grand Canyon National Park- Vermillion Cliffs- Lake Powell
Endless cliffs, red hills and open skies define this area. It is a hikers paradise and with a professional guide, your experience is augmented further with their deep knowledge in paleontology, geology, flora and fauna. Accommodations are a mix of hotels and as well as a luxury tented facility.
Day 1 Arrive into St. George, Utah
Fully guided: You will be met by your guide and transferred to your luxury tented accommodation.
Self-Drive: Self-Drive: pick up your rental car (paid directly) and follow the directions to your luxury accommodations.
Zion Mountain Ranch (No Meals Included)
Day 2 Zion National Park
On this full-day privately guided hike you will have the opportunity to delve deep into the geologic story of Zion, human and natural history, and hear and see highlights of many significant moments in the 18 million year timeline of The Narrows.
Zion Mountain Ranch (L)
Day 3 Bryce Canyon
This morning, your private guide will meet you at your accommodations and transfer you approximately 1 hour 20 minutes to Bryce Canyon National Park. Bryce Canyon National Park's crimson-colored eroded limestone hoodoos create a surreal landscape, and your knowledgeable guide will take you exploring this park today. You will spend time in the two largest amphitheaters, hiking into the maze of hoodoos which provide the backdrop for spectacular photography.
Zion Mountain Ranch (L)
Day 4 Grand Canyon National Park
Today you will drive approximately 1 hour 50 minutes to your private camp at the North Rim of the Grand Canyon.
Grand Canyon North Rim Luxury Private Camp (D)
Day 5 Grand Canyon National Park
There are several short hikes that offer incredible views of the canyon including Cape Royal & Angels Window. Your private guide will discuss the various options with you to ensure a memorable experience.
Grand Canyon North Rim Luxury Private Camp (B,L,D)
Day 6 Vermilion Cliffs National Monument; Lake Powell
Breakfast at the camp. Check out and drive 20 minutes to your first tour of the day. This adventure will lead you off into the desert for an epic off-road experience. Vermilion Cliffs is located in the heart of the Colorado Plateau and is unlike anything on earth; nowhere else offers a similar concentration of varied geologic phenomena. At the end of your tour, you will drive 1 hour 20 minutes to your accommodations for the evening.
Hyatt Place Page Lake Powell (meals on your own)
Day 7 Lake Powell
Today you will drive to Antelope Point Marina and meet your captain who will transfer you to your privately-chartered boat. The lake is renowned for slot canyons and hidden canyons, offering an opportunity for hiking and exploring deep into these areas formed by the wear of water rushing through rock. Open-seat kayaks and stand-up paddle boards will be staged up lake for you, and the boat is equipped with skis, wake boards and tubes.
Hyatt Place Page Lake Powell (meals on your own)
Day 8 Depart
Transfer to Page Airport for a timely departure.