DISCOVER EAST AFRICA
13 days/12 nights
to discover the best of Kenya and Tanzania.

Departs Upon Request
Costs based on a minimum of 2 persons traveling together, excluding airfare.
Custom itineraries/departures are available upon request.
Beach Extensions to Zanzibar available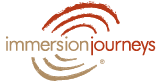 Kenya : Masai Mara – Great Rift Valley -Amboseli
Tanzania : Lake Manyara – Serengeti – Ngorongoro – Tarangire
Your wish list is now complete – this trip starts in Kenya covering Masai Mara Game Reserve, Lake Nakuru and Amboseli National Park before crossing into Tanzania to visit Lake Manyara, the world famous Serengeti, and ending in the Ngorongoro Crater. Along the way experience an abundance of wildlife in spectacular landscapes, Ol Duvai Gorge, a Masai Village and much more! Highlights: Mara Serena Hippo Pool Breakfast, Lake Elmenteita Serena Bird walk and Amboseli Tree Planting experience.
Day 1 Arrive Nairobi
Jambo and welcome to Kenya! You will be met and transferred to your hotel.
Nairobi Serena Hotel
Day 2 Nairobi-Masai Mara
Drive to the Masai Mara Game Reserve. You will have your first game drive in this famous reserve.
Mara Serena Lodge (B,L,D)
Day 3 Masai Mara
You will experience two days of game viewing with your driver/guide. Look out for the Big Five!
Mara Serena Lodge (B,L,D)
Day 4 Masai Mara-Lake Nakuru-Lake Elementaita
Depart for Lake Nakuru National Park. Lunch and afternoon game drive. Arrive at Lake Elementaita for your overnight.
Lake Elementaita Lodge (B,L,D)
Day 5 Lake Elementaita-Amboseli
Drive to Amboseli National Park with a picnic lunch. Afternoon game drive.
Amboseli Serena Lodge (B,L,D)
Day 6 Amboseli
Early morning game drive with a good chance of seeing the snow-capped peak of Mt. Kilimanjaro. Afternoon game drive.
Amboseli Serena Lodge (B,L,D)
Day 7 Amboseli-Arusha-Lake Manyara
Cross the border into Tanzania. Lunch in Arusha and continue to Lake Manyara.
Lake Manyara Serena Lodge (B,L,D)
Day 8 Lake Manyara-Serengeti
Morning game drive in Lake Manyara National Park. Depart for Serengeti National park with game viewing en-route.
Serengeti Serena Lodge (B,L,D)
Day 9 Serengeti
Morning and afternoon game drives.
Serengeti Serena Lodge (B,L,D)
Day 10 Serengeti-Ngorongoro
Visit the pre-historic site at Ol Duvai Gorge and continue onto the rim of the crater. Visit a Maasai Village.
Ngorongoro Serena Lodge (B,L,D)
Day 11 Ngorongoro
Descend to the floor of the Ngorongoro Crater for game viewing. Afternoon at leisure.
Ngorongoro Serena Lodge (B,L,D)
Day 12 Ngorongoro-Tarangire
Drive to Tarangire National Park. Afternoon game drive in the park.
Tarangire Sopa Lodge (B,L,D)
Day 13 Tarangire-Arusha-Depart
Enjoy some final game viewing as you exit the park and return to Arusha for lunch. Continue across the border to Nairobi and transfer to the airport for your onward flight.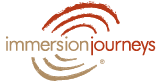 Suggested Extensions:
ZANZIBAR ISLAND – TANZANIA
Unguja, also known as Zanzibar Island, is the main island in the Tanzanian archipelago of Zanzibar. The word Zanzibar was derived from Arabic/Persian words "Zang" and "bar" meaning black coast or land of the Blacks. Zanzibar is also referred to as a "Spice Island" being one of the largest producers of cloves, nutmeg, cinnamon and black pepper. There is also a bustling fishing community.
Persian, Indian, and Arab traders used Zanzibar as a base for voyages between the Middle East, India, and Africa. Omani Arabs ruled over the islands and controlled the trade along the Indian Ocean. Vasco Da Gama's visit in 1498 marked the beginning of the European influence and Zanzibar became part of the Portuguese empire by 1504 and remained so for almost two centuries, when the Arabs helped drive out the Portuguese. The Sultanate of Oman took over the rule of Zanzibar and by 1840 the Sultan of Oman and Muscat moved their capital to Stone Town, Zanzibar.  By the 19th century trading in Ivory and the Slave Trade became lucrative markets in Zanzibar. The Islands then became a British Protectorate until 1964 when it merged with Tanzania.
Also immersed in centuries of foreign rule, this island is full of culture and history, especially visible in Stone Town, which has been declared a World Heritage Site.
Access is easy with several flights a day from Nairobi, Arusha and Dar es Salaam. Zanzibar has some of the most beautiful beaches and a huge range of luxurious hotels and resorts to select from. You can also stay in Stone Town if you would rather be closer to the restaurants, shops and historic area.
A few of the popular accommodations:
STONE TOWN: 
Zanzibar Serena Hotel https://www.serenahotels.com/serenazanzibar
Park Hyatt Zanzibar https://www.hyatt.com/en-US/hotel/tanzania/park-hyatt-zanzibar
BEACH HOTELS:
The Residence https://www.cenizaro.com/theresidence/zanzibar
Baraza Hotel https://www.baraza-zanzibar.com/
Sea Cliff Resort https://seacliffzanzibar.com/
The Palms https://www.palms-zanzibar.com/
Please contact Immersion Journeys for prices.