SRI LANKA DISCOVERY TRAIL
10 days / 9 nights
tour of Sri Lanka, includes history, culture, and white sand beaches
Custom itineraries and daily departures are available upon request.
Costs based on a minimum of 2 persons traveling together, excluding airfare.
Costs for a party of 3 or more available upon request.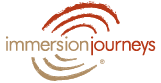 Colombo – Kataragama – Nuwara Eliya – Kandy – Dambulla – Tricomalee
Start in the capital city of Colombo, and head onward to Kataragama with a stop in Galle to visit a UNESCO World Heritage site. Spend an early morning in Yala National Park, enjoying vast expanse of rocky terrains and blue lagoons, as you head towards the vistas of Nuwara Elyia's tea plantations. No visit is complete without a tea tasting and of course picking up some golden tip tea to take home. Your journey continues on to Kandy, where you will enjoy an evening of cultural dance. A historical and cultural discovery of Sri Lanka picks up again as you head to Dambulla Cave Temples and the Sacred Tooth of Buddha, visit Polonnaruwa, and the Rock Fortress of Sigiriya. Depart for Trincomale to enjoy the white sandy beaches and beautiful sea, before heading back to Colombo.
Day 1 Arrive Colombo
Welcome to Colombo where you will be met and transferred to your hotel. The balance of the day is at leisure.
Choice of Hotel (D)
Day 2 Colombo-Galle-Kataragama
Drive to Galle to see the imposing fortress built by the Dutch in 1663., and now a UNESCO World Heritage Site. Smell the exotic spices and feel the sea breeze. Continue to Kataragama.
Choice of Hotel (B,D)
Day 3 Nuwara Eliya
Depart with a packed breakfast for an early morning jeep safari in Yala National park, with immense bush, lagoons and rocky outcrops – home to numerous elephant. Continue to Nuwara Eliya, a favorite retreat for the British in the colonial days.
Choice of Hotel (B,D)
Day 4 Nuwara Eliya-Kandy
Enjoy breakfast and then drive to Kandy, stopping at a tea plantation. This afternoon you will visit the Temple of Sacred Tooth of Buddha, containing the most revered relic in Sri Lanka. Enjoy a traditional dance performance.
Choice of Hotel (B,D)
Day 5 Kandy
Visit the Pinnawela Orphanage, that looks after orphaned elephants from the wild. Continue to the beautiful Botanical Peradenya, some of the richest gardens in the world with unique spices. Enjoy a short tour of Kandy.
Choice of Hotel (B,D)
Day 6 Kandy-Dambulla
Drive to Dambulla stopping at Matale farm, where you will be offered a sampling of herbal massages. Continue to Dambulla Cave Temples, containing 150 Buddha statues in five different caves. This afternoon you will have a Village Tour to experience rural life and its people on "tuk tuk" bullock carts and a boat ride. Your will spend the night in Dambulla or Habarana.
Choice of Hotel (B,D)
Day 7 Dambulla
Enjoy an excursion of the Rock Fortress of Sigiriya and the palace. Visit Polonnaruwa, the ancient capital of the kingdom of Sri Lanka, an architectural complex consisting of temples and palaces.
Choice of Hotel (B,D)
Day 8 Dambulla-Trincomalee
Depart for Trincomalee with a visit to Ritigala to visit the ruins of an ancient monastery and onto Medirigiriya, home of the impressive temple Vatadage. Continue to Trincomalee, once a major trading port for explorers like Marco Polo and Protemy. Enjoy the white sandy beaches and beautiful sea.
Choice of Hotel (B,D)
Day 9 Trincomalee
Enjoy a whale watching boat trip and the rest of the day at leisure to relax and walk along the coral beach and reefs.
Choice of Hotel (B,D)
Day 10 Trinconmalee-Colombo-Depart
Breakfast at the hotel. Drive to Colombo airport for your onward flight.
Breakfast