SRI LANKA SPLENDORS TRAIL
9 days / 8 nights
all over Sri Lanka

Custom itineraries and daily departures are available upon request.
Costs based on a minimum of 2 persons traveling together, excluding airfare.
Costs for a party of 3 or more available upon request.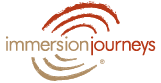 Colombo – Habarana – Jaffna – Anuradhapura – Kandy – Nuwara Eliya
Start in the capital city of Colombo, and head onward to Habarana; visit the Dambulla Cave Temples and the Sacred Tooth of Buddha, the Rock Fortress of Sigiriya and Polonnaruwa, the ancient capital of the kingdom of Sri Lanka. Then head north to Jaffna, isolated for many years due to civil conflict. Colonized by the Portuguese, Dutch and English, the city is rich in history from that era; also visible are stunning Hindu and Buddhist temples. Your historical immersion continues in Anuradhapura, the oldest capital of Sri Lanka, and then onto Kandy to visit the Sacred Tooth of Buddha and experience a performance of cultural dance. No visit to Sri Lanka is complete without a trip to the cooler, higher elevations of the tea plantations of Nuwara Elyia, and a visit to a tea estate. The last leg of your journey takes you back on a picturesque ride back to Colombo.
Day 1 Arrive Colombo-Habarana
Welcome to Colombo where you will be met and transferred to your Habarana. Lunch en route. Visit the Dambulla Cave Temples hosting 150 Buddha statues in five different caves. Proceed to Habarana and enjoy a Village Safari Tour experiencing rural life in a variety of transportation : Tuk tuk, bullock carts and boat ride.
Choice of Hotel (D)
Day 2 Habarana
Depart for an excursion of the Rock Fortress of Sigiriya and the palace. Visit Polonnaruwa, the ancient capital of the kingdom of Sri Lanka, an architectural complex consisting of temples and palaces.
Choice of Hotel (B,D)
Day 3 Habarana-Jaffna
Drive north to a region long isolated by civil conflict between the "Tamil tigers: an the central government. The Peninsula is connected to the mainland by the"Elephant pass causeway.
Choice of Hotel (B,D)
Day 4 Jaffna
Visit the city and surrounding areas with a rich history from the Portuguese, Dutch and English rulers. See the Dutch Hammenhiel with a Dutch church dating back to 1706, Jaffna Library and monumental building. Also visit Nallur Kandasamy Kovil and Vallipuram Kovli in Point Pedro, two spectacular Hindu temples. Continue to the Buddhist temple Nagadeepa Island, one of the three places visited by Buddha in Sri Lanka.
Choice of Hotel (B,D)
Day 5 Jaffna-Anuradhapura
Enjoy a visit to Anuradhapura, the oldest capital of Sri Lanka, founded in 380 BC. See the sacred Bo tree, grown from a seedling of the tree under which Buddha became enlightened. Sadly only scattered ruins of palaces and monasteries remain of this UNESCO World Heritage site.
Choice of Hotel (B,D)
Day 6 Anuradhapura-Kandy
Rise early for a jeep safari in Wilpattu National park, famous for its leopards. Continue to Kandy via Matale, a spice island. After arrival in Kandy you will visit the Temple of the Sacred Tooth of Buddha. Enjoy a traditional dance performance.
Choice of Hotel (B,D)
Day 7 Kandy-Nuwara Eliya
Depart for Nuwara Elyia with a stop at a tea plantation. Enjoy a walking tour of the colonial town, situated on the foot of Mt. Pidurutalagala. Explore the traditional markets and take in the vibrant colors!
Choice of Hotel (B,D)
Day 8 Kandy-Nuwara Eliya
Drive via Kitulgala, stopping at Melsna Tea Center and at the falls of St. Clare and Devon for some pictures. Drive to Colombo where you will enjoy a short tour of the city and relax in the evening.
Choice of Hotel (B,D)
Day 9 Colombo-Depart
Breakfast at the hotel. You will be transferred to the airport for your onward flight.
Breakfast