SRI LANKA CULTURAL TRAIL & YALA PARK
8 days / 7 nights
to get a little history, culture, tea and wildlife all in one trip to Sri Lanka!

Custom itineraries and departures are available upon request.
Costs based on a minimum of 2 persons traveling together, excluding airfare.
Costs for a party of 3 or more available upon request.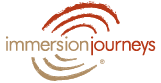 Colomba – Habarana – Kandy – Nuwara Eliya – Yala National Park
Start in the capital city of Colombo, and head onward to Habarana; visit Polonnaruwa, the ancient capital of the kingdom of Sri Lanka, a fascinating architectural complex consisting of temples and palaces. You will also stop in Anuradhapura, the oldest capital of Sri Lanka, and Rock Fortress of Sigiriya. Your day of history continues, as you visit the Dambulla Cave Temples and the Sacred Tooth of Buddha. Your evening in Kandy will end with a performance of cultural dance. Continue on to cooler, higher elevation towards the vistas of Nuwara Elyia, and a visit to a tea estate. Your next stop is Yala National Park, 1,200 square kilometers of bush, lagoons and rocky terrain, home to wildlife and rich birdlife, before you head back to Colombo with a stop in Galle to visit a UNESCO World Heritage Site.
Day 1 Arrive Colombo – Habarana
Welcome to Colombo where you will be met and transferred to your Habarana. Lunch en route. Enjoy a Village Safari Tour experiencing a variety of transportation : Tuk tuk, bullock carts and boat ride.
Choice of Hotel (D)
Day 2 Habarana
Depart for an excursion of the Rock Fortress of Sigiriya and the palace. Visit Polonnaruwa, the ancient capital of the kingdom of Sri Lanka, an architectural complex consisting of temples and palaces.
Choice of Hotel (B,D)
Day 3 Habarana
Enjoy a visit to Anuradhapura, the oldest capital of Sri Lanka, founded in 380 BC. Continue to visit Ruwanwelisaya, Abegiriya, Twin Ponds, Lankaramaya and a gemstone mine.
Choice of Hotel (B,D)
Day 4 Habarana-Kandy
Enjoy breakfast and then drive to Kandy, stopping en route at Dambulla Cave Temples containing 150 Buddha statues in five caves. Stop at Matale Farm, where you will be offered a sampling of herbal massages. Continue to Kandy. Visit the Sacred Tooth of Buddha in the afternoon, followed by a spectacular performance of local cultural dances..
Choice of Hotel (B,D)
Day 5 Kandy-Nuwara Eliya
Depart for Nuwara Elyia with a stop at a tea plantation. Enjoy a walking tour of the colonial town, situated on the foot of Mt. Pidurutalagala. Explore the traditional markets and take in the vibrant colors!
Choice of Hotel (B,D)
Day 6 Nuwara Eliya-Yala National Park
You will be driven to Yala National Park, arriving in the early afternoon. Enjoy a Jeep safari in the afternoon in this 1,200 square kilometers of bush, lagoons and rocky terrain, home to elephant, and other wildlife.
Choice of Hotel (B,D)
Day 7 Yala National Park -Colombo
Drive via the town of Galle , with the beautiful UNESCO Heritage Fortress built by the Dutch in 1663. The atmosphere overflows with the smell of spices as you feel the sea breeze. Drive to Colombo and relax in the evening.
Choice of Hotel (B,D)
Day 8 Colombo-Depart
Breakfast at the hotel. You will be transferred to the airport for your onward flight.
Breakfast