EAST INDIA: TEMPLE MYTHOLOGY & MOUNTAIN PEAKS
15 days / 14 nights
tour of India that's been awarded twice by National Geographic Traveler

Custom itineraries and departures are available upon request from October to June
Costs based on a minimum of 2 persons traveling together, excluding airfare.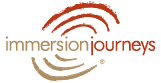 Temple Mythology and Mountain Peaks Kolkata – Darjeeling – Orissa – Sikkim
For the second year in a row, National Geographic Traveler has recognized Immersion Journeys for one of its "50 Tours of a Lifetime". The selected trip for 2013 East India: Temple Mythology & Mountain Peaks was featured in the May 2013 issue and on their website. Through a competitive selection process, our "East India: Temple Mythology and Mountain Peaks" tour was designated as one of the most authentic, best guided and most sustainable tours. A trip through time and off the beaten path.We will experience the cacophony of this Kolkata (West Bengal) through the eyes and ears of locals as we meander the streets immersed in the arts and culture and, most importantly, getting to know the people of this city. Kolkata was once the former seat of the British Raj.The world famous temples that typify Orissa offer a view into Hindu mythology and temple architecture that make the state justly famous, a place where 21st century modernity meets thousands of years of history.We make our way into the highlands of Darjeeling (still West Bengal and famous for the tea) and Sikkim- also known as Little Bhutan. These "hill stations" were once favored by the members of the elite class and British administrators seeking to escape the summer heat of the lowlands. The wide expanse of space, the towering mountain range of the Himalayas and Kanchanjunga and the spectacular sun rise and sun sets provide a stark contrast to the controlled chaos that typically defines India.
Walk and experience a slice of Kolkata- the former seat of the British Raj in India
Explore the ornate temple architecture of Orissa and learn about the mythology of the Ramayana and Mahabharata.
Visit Kumartulli- a town of famous potters and Bengali idol art
Witness the sunrises of the Himalayan mountain range as their peaks rise as if in prayer.
Sample the famous tea of Darjeeling and Bengali sweets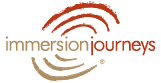 About the selection
"This year marks the 125th anniversary of the National Geographic Society. The tours we selected capture that spirit of exploration," says executive editor Norie Quintos. "They push the boundaries of mainstream tourism, whether taking travelers to the far corners of the globe, or helping them dive deep into the culture of familiar destinations."
National Geographic Traveler magazine has been recognizing the best tours and outfitters for travelers for the last eight years, as part of the magazine's mission "to propel readers out of their armchairs and into the field." We couldn't agree more!
This is the second time that Immersion Journeys has been selected by National Geographic Traveler. Our trip Ghana: Culture, Wildlife & Heritage was selected in 2012.
Day 1 Arrive Kolkata
Welcome to Kolkata! You will be met and transferred to your hotel. This former Capital of the British Raj is also the third largest metropolis in India and a crucial point of the nation's economy.
Oberoi Grand Hotel
Day 2 Kolkata
Experience the influence of the Chinese, Armenian and Ango-Indians that makes Kolkata a melting point of culture, culinary delights that speak to all your senses. Stop at the Marble Palace, Mother Teresa Mission and Kali Temple. Visit Kumartulli to experience the art of Idol making.
Oberoi Grand Hotel (B)
Day 3 Kolkata-Bagdogra-Darjeeling (West Bengal State)
Board a scheduled flight to Bagdogra and drive to Darjeeling that sits on top of a ridge at approximately 7,000 feet. Dotted with Buddhist monasteries, trekking trails, tea estates and inspiring mountain views this city became a summer getaway during the British "Raj".
Mayfair Hotel(B,D)
Day 4 Darjeeling
Early departure to visit Tiger Hill in time to watch the sun rise over Mount Kanchenjunga. After lunch you will visit the Zoological Gardens, Himalayan Mountaineering Institute and the Tibetan Refugee Center.
Mayfair Hotel(B,D)
Day 5 Darjeeling
Enjoy the famous toy train ride to Ghoom and visit a tranquil monastery in the area.
Mayfair Hotel (B,D)
Day 6 Darjeeling-Gangtok (State of Sikkim)
Continue today to Gangtok, nestled in the lush greenery of the Himalayas. You will notice a large population of Nepalese and Bhutanes, their influence in the food, clothing and religion, predominantly Buddhism. This afternoon you will visit Enchey Buddhist Monasteries whilst delighting in the stunning views of the Eastern Himalayas and the peak of Mt. Kanchenjunga.
Norkhill Hotel (B,D)
Day 7 Gangtok
Visit the Rumtek Monastery, founded during the reign of the fourth Chogyal in 1740. This four storey building is the biggest monastery of Sikkim. You can explore the city on your own this afternoon.
Norkhill Hotel (B,D)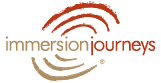 Day 8 Gangtok-Kalimpong
Travel to Kalimpong, ruled by the Sikkimese and Bhutanese until mid 19th century and was a trading route between India and Tibet.
Silver Oaks Hotel (B,D)
Day 9 Kalimpong
After breakfast explore the Pedong Monastery. Visit Zang Dog Palri FroBrang and Thongsa Gompa, Tharpa Choling Monastery as well as flower nurseries.
Silver Oaks Hotel (B,D)
Day 10 Kalimpong-Kolkata
Fly to Kolkata. Met on arrival and transferred to your hotel. Rest of the day is at your leisure.
Oberoi Grand Hotel (B)
Day 11 Kolkata-Bhubaneswar (Orissa)- Puri
Fly from Kolkata to the "Temple State of India" on the Bay of Bengal. With over 2000 temples, religious beliefs are deeply rooted in this state which also illustrates a life style dominated by art and dance. Transfer to the famous coastal town of Puri.
Mayfair Hotel (B)
Day 12 Konark Sun Temple & Jagganath Temple Tour
Depart for Konark, a World Heritage Site, to see the Sun Temple and Jagganath Temple. Explore the medieval lanes and engage with the local people in Puri and Konark, whilst watching the flurry of worshippers around the temples. Take a walk along the beach at Sunset in Puri.
Mayfair Hotel (B)
Day 13 Puri- Bhubaneswar
Transfer to Bhubaneswar. Explore animated medieval temples and broad tree lined avenues to unearth the spirit behind the city.. The highlights of the tour are the famous and intricately carved Mukteshwar Temple and the Parasuramesvara Temple.
Trident Hotel (B)
Day 14 Bhubaneswar -Kolkata
Visit the Udaigiri and Khandagiri Caves, one of the earliest groups of Jain rock-cut shelters. Return to Kolkata in the afternoon, where the evening is at leisure to unwind from your long journey.
Oberoi Grand Hotel (B)
Day 15 Depart
After breakfast the day is at leisure until your transfer to the airport for your onward flight.
Breakfast