The festival of lights is almost around the corner. It's not only a festival to eat sweets, wear new clothes, get shiny gifts and light diyas. But it's also an excellent opportunity to explore how different cities across India celebrate this auspicious occasion.
Whether you want to know "which city celebrates best Diwali?" or "which place is best for Diwali vacation in India to de-stress?", Immersion Journeys will touch upon everything in this article.
Let's take a look at the top 8 destinations in India you can visit this Diwali. (along with what you can do while you're there)
---
1. Ayodhya
Ayodhya signifies Lord Ram's birthplace and thus holds a prominent place in this list. During Diwali, many people come from across the country to light diyas on the banks of river Sarayu. This city has also set a Guinness World Record by lighting 900,000 oil lamps and keeping them blazing for 45 minutes.
This event is one of the most beautiful things to witness when at Ayodhya.
The city is also home to many beautiful temples you can visit like Ram Janmabhoomi temple, Hanuman Garhi temple, Treta ke Thakur temple along the ghat, and the most beautiful Gulab Bari (Garden of Roses).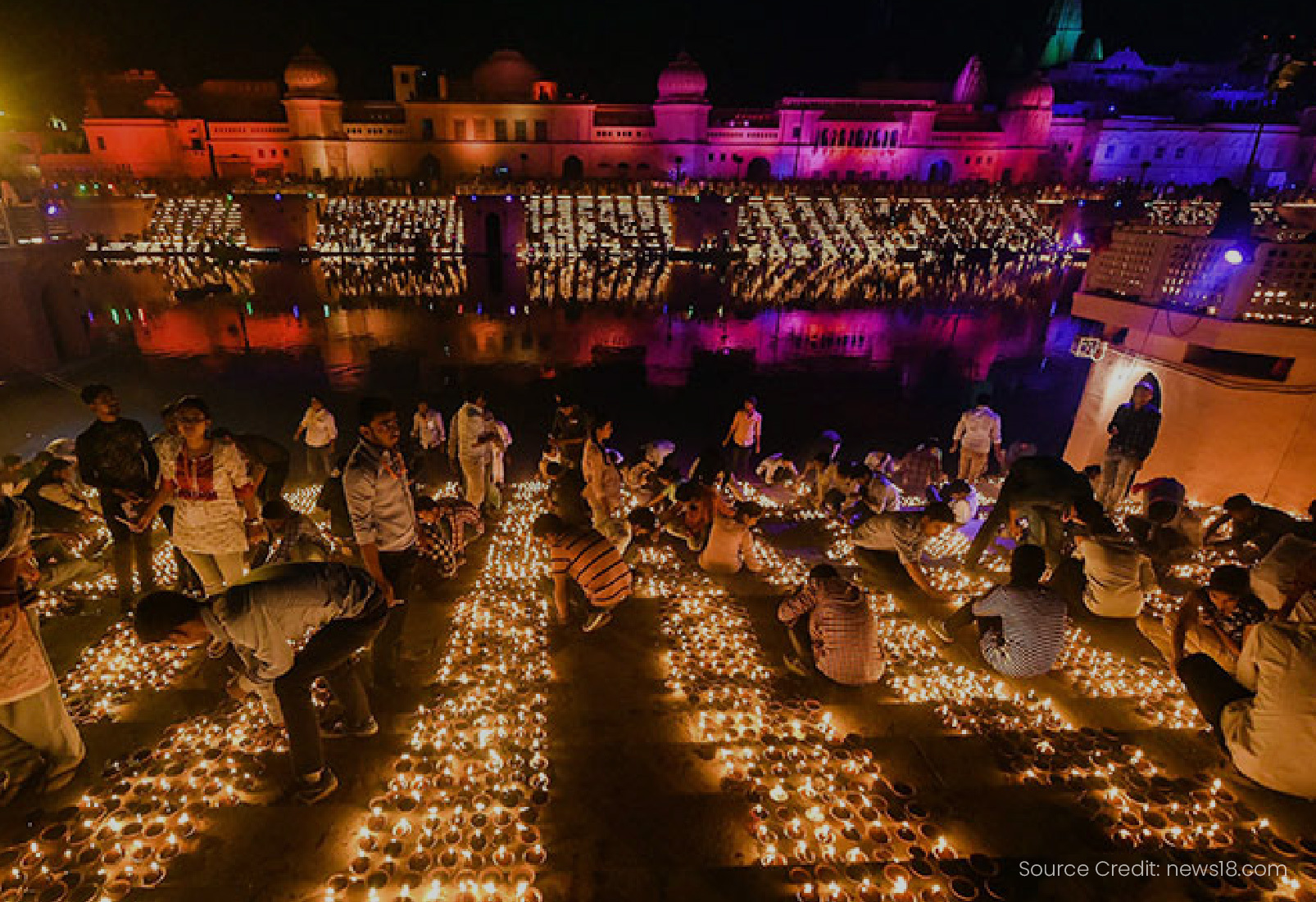 ---
2. Varanasi
Situated on the banks of the holy river Ganga, Varanasi is known to be one of the holiest places in the world. During Diwali, the city lights up in yellow and you can witness beautiful fireworks on every corner.
You can also get to witness the Ganga Aarti during which the Varanasi ghats, mainly the Dashashwamedh Ghat is illuminated with candles and earthen lamps.
If you decide to visit Varanasi, make sure you stay till Dev Diwali (celebrated two weeks after Deepavali) as this is celebrated with even more grandiose and splendor.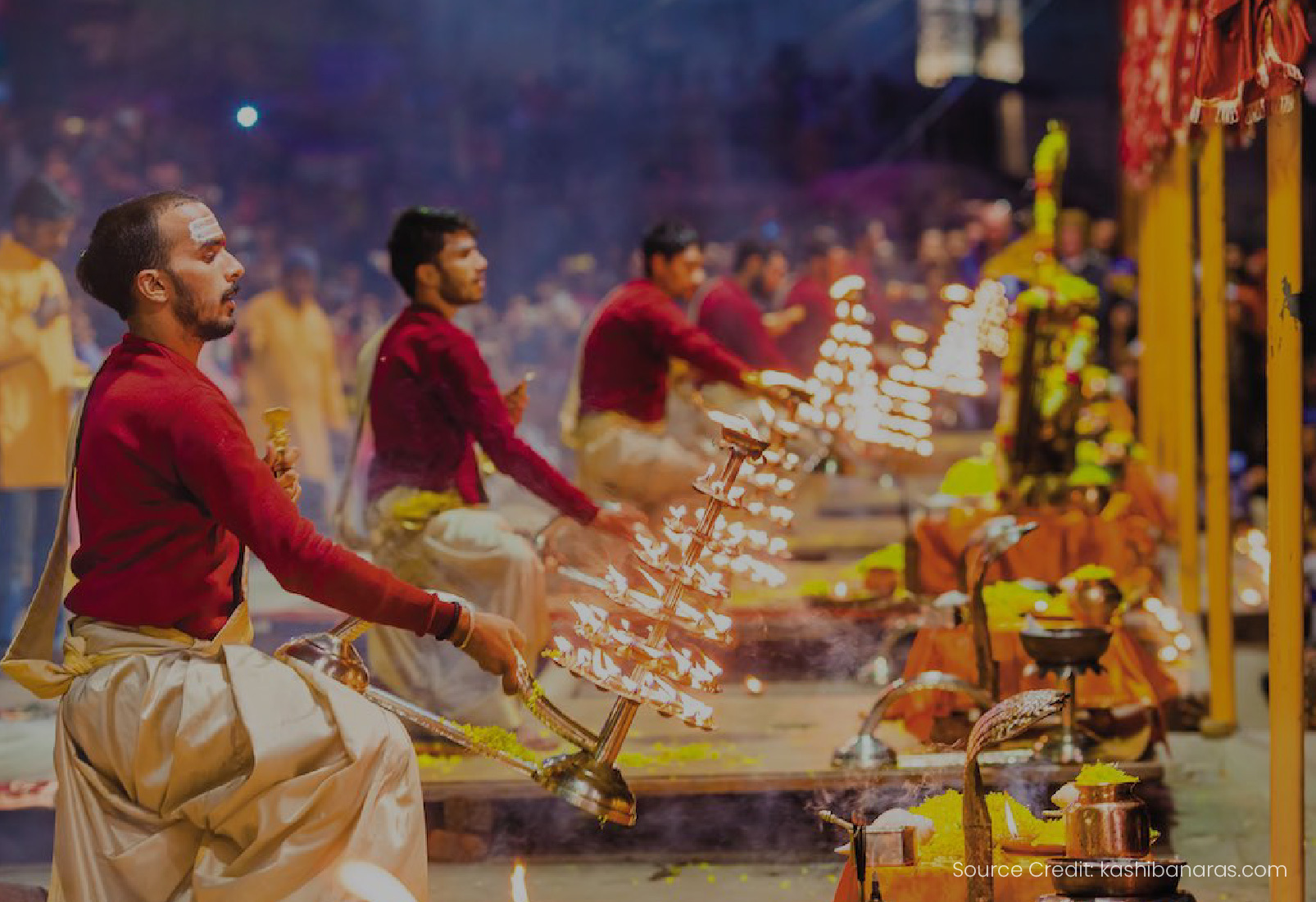 ---
3. Jaipur
Known as the "Pink City" of India, in Jaipur, the Diwali celebrations start right from Dhanteras (two days before Diwali).
The Government of Jaipur holds a competition on Diwali where it pays the electricity bill for the most brilliantly decorated market. This is a glamorous event, unlike any other in the country where entire buildings and markets get creatively decorated.
Other than that, you can also participate in "Vedic Walks", a Diwali walking tour, and explore Jaipur markets where you can try some delicious street food and listen to folk musicians.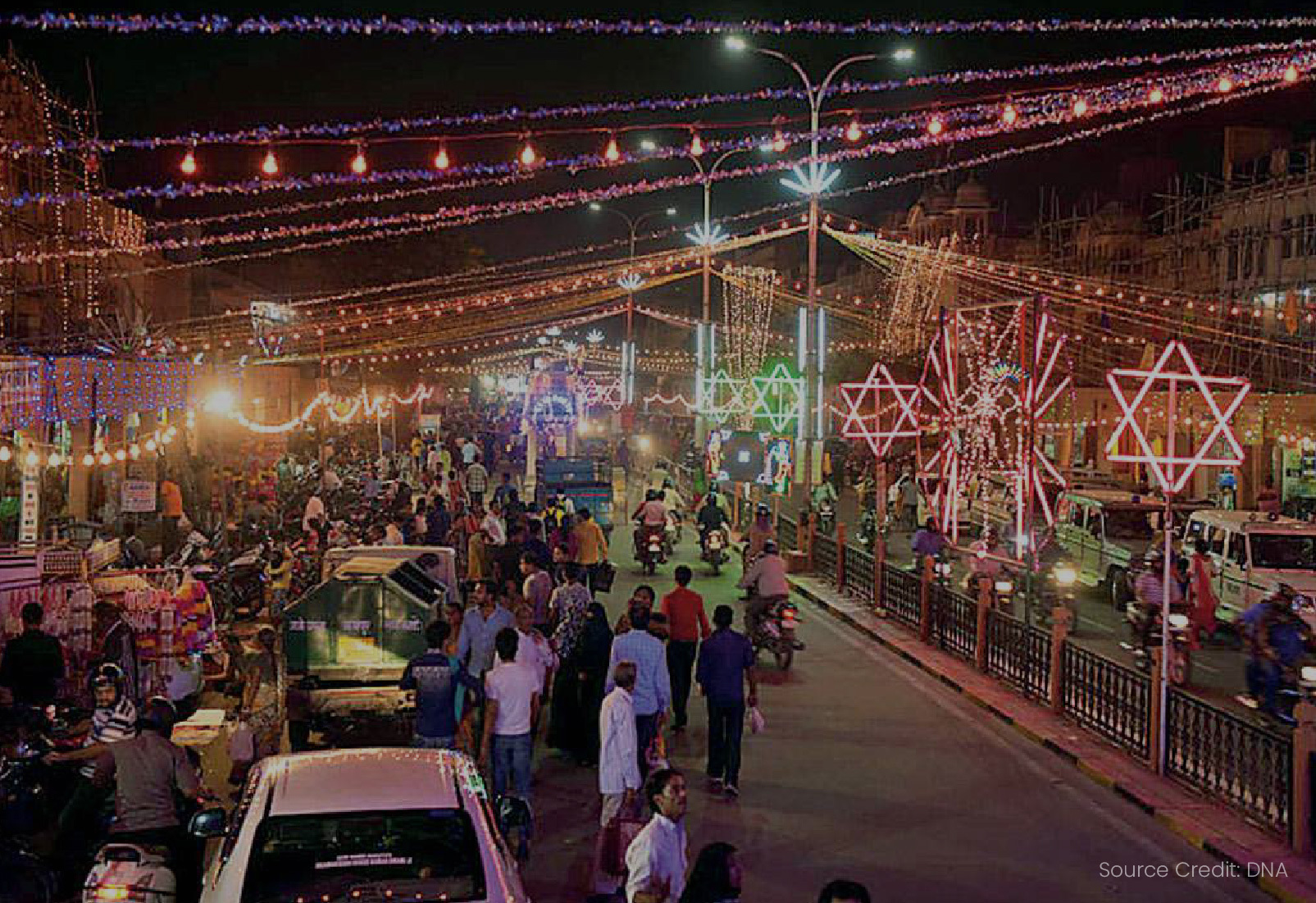 ---
4. Mysore
Mysore is one of the most historically rich cities in India. During Diwali, the whole city is drenched in golden lights. But that's not its only beauty. Some of the most astonishing sites are the historical monuments and sites themselves which are decorated beautifully. These are the Mysore palace (UNESCO World Heritage site), Somnathpuram temple, and Brindavan gardens.
You can also get to visit one of the biggest fairs in Mysore during Diwali where you can taste some amazing Indian sweets.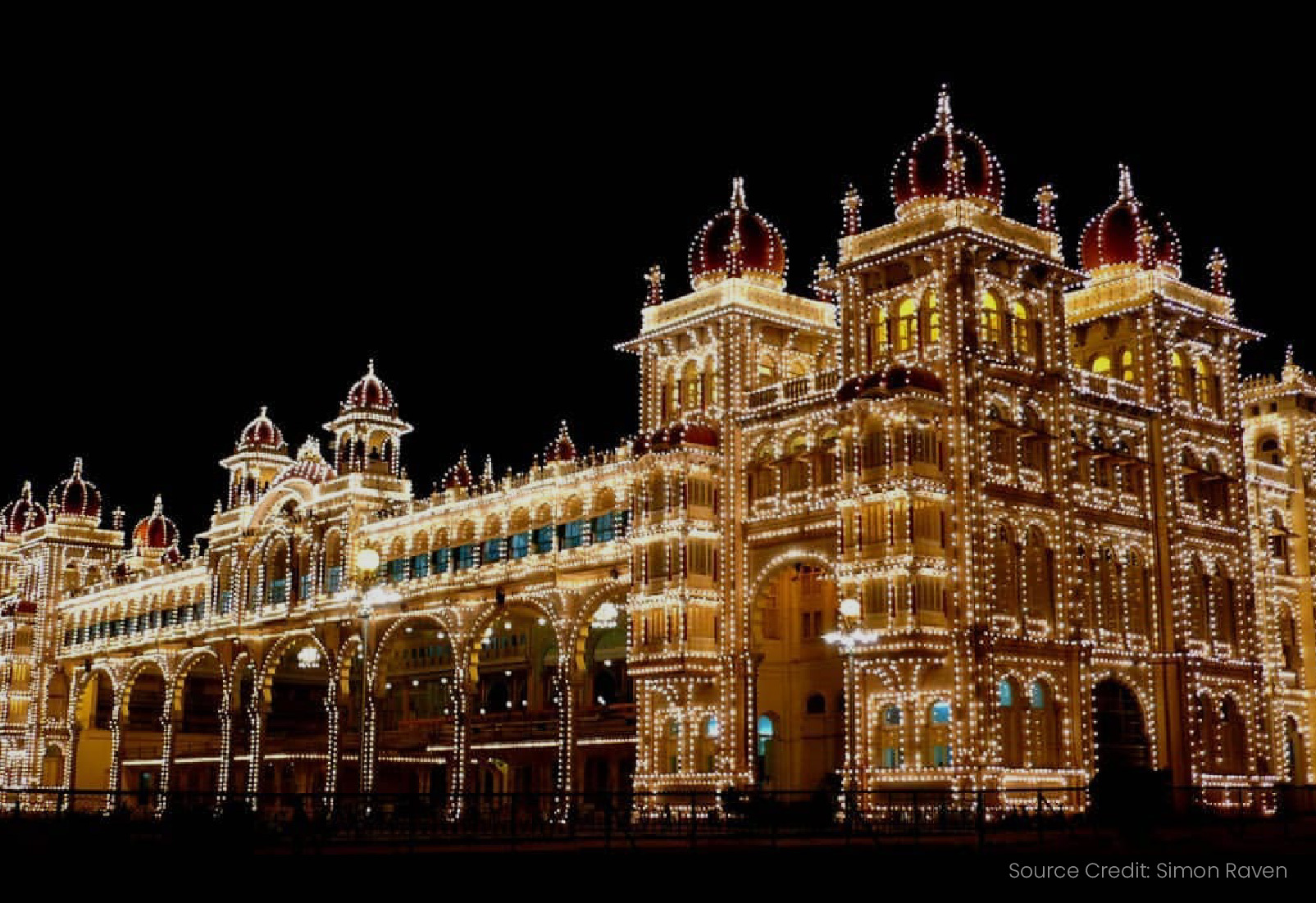 ---
5. Madurai
If you like lights and color, Madurai is the best tourist destination in India for Diwali. The most attractive place to visit in Madurai during the light festival is the Meenakshi temple. The temple is not only lit with yellow lights but also decorated with some intricately drawn rangoli or Indian designs.
These designs are made from flower petals and colored rice and it's an alluring spectacle.
You can also visit Vengala Kadai street and South Masi street to buy some traditional clothes for the occasion. You can even shop for some handicrafts to take back as souvenirs.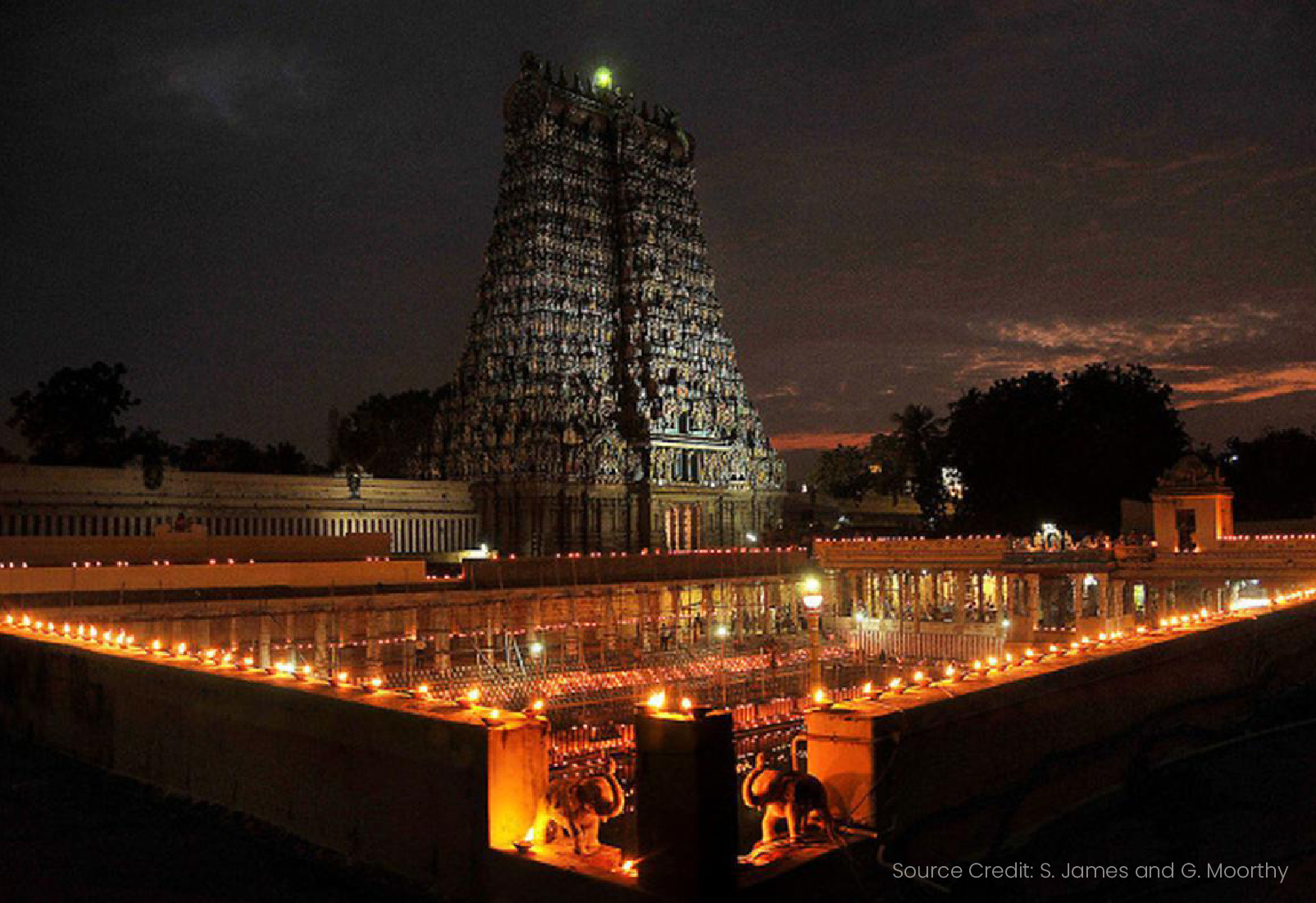 ---
6. Udaipur
Udaipur is one of the most happening cities in the country during Diwali. There is a lot to do from witnessing fireworks from the waters of Lake Pichola, visiting the Mahalaxmi temple, to roaming around the illuminated markets and palaces.
Wait! The best part is yet to come.
Every year, Shouryagarh Resort and Spa hosts the Udaipur Light Festival where various singers and DJs perform, paper lanterns are set loose in the sky, and hundreds of art installations, food stalls, and fun activities take place.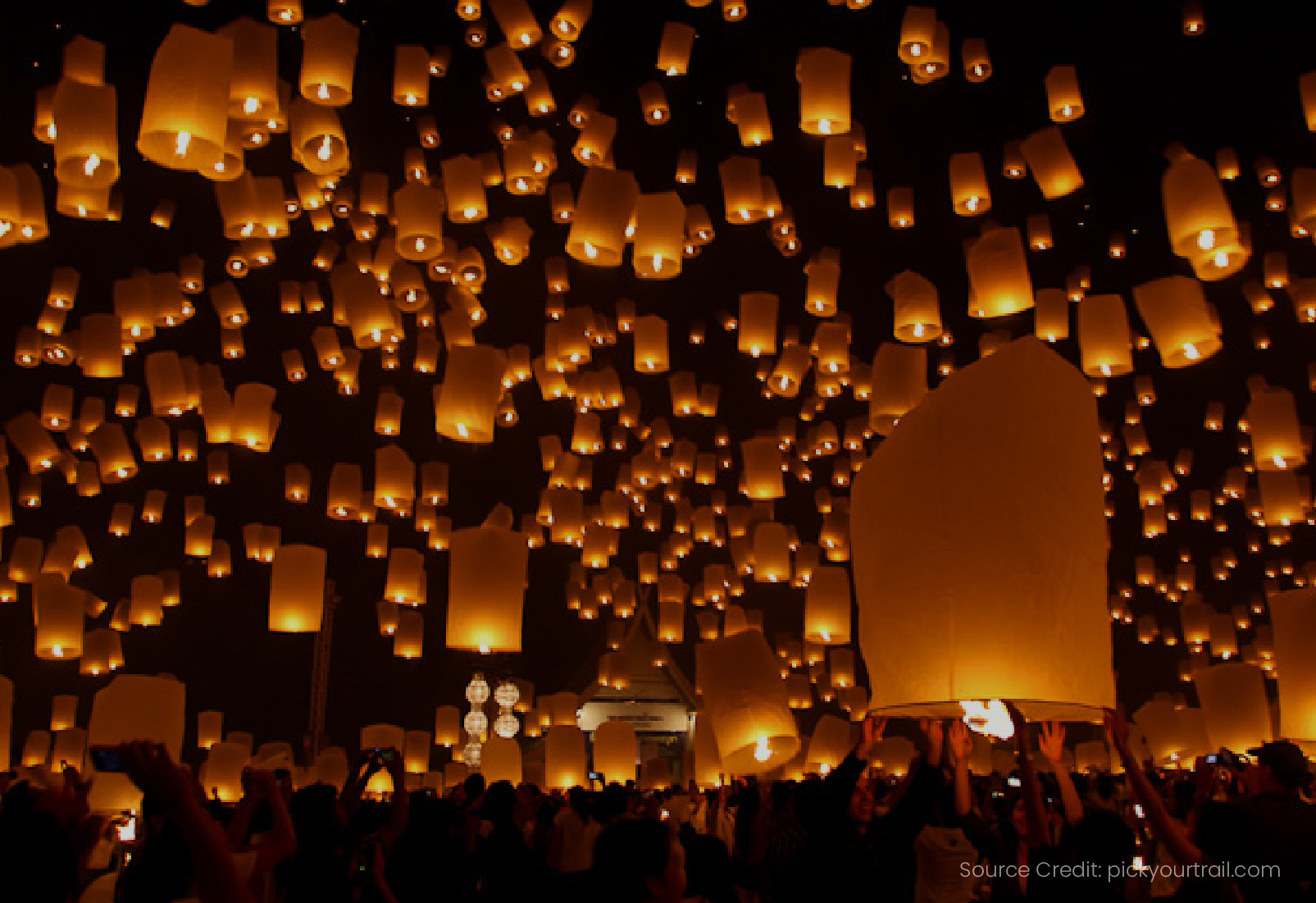 ---
7. Goa
In Goa, the main focus is on celebrating the destruction of the demon Narakasura by Lord Krishna. A reason why competitions are held across Goa to make the scariest and biggest effigy of the demon which is then burned at dawn on Narakasura Chaturdashi (the day before Diwali)
Apart from that, Goa is also famous for its beaches, casinos, swanky restaurants, and lounges making it the ideal destination for a relaxing India vacation.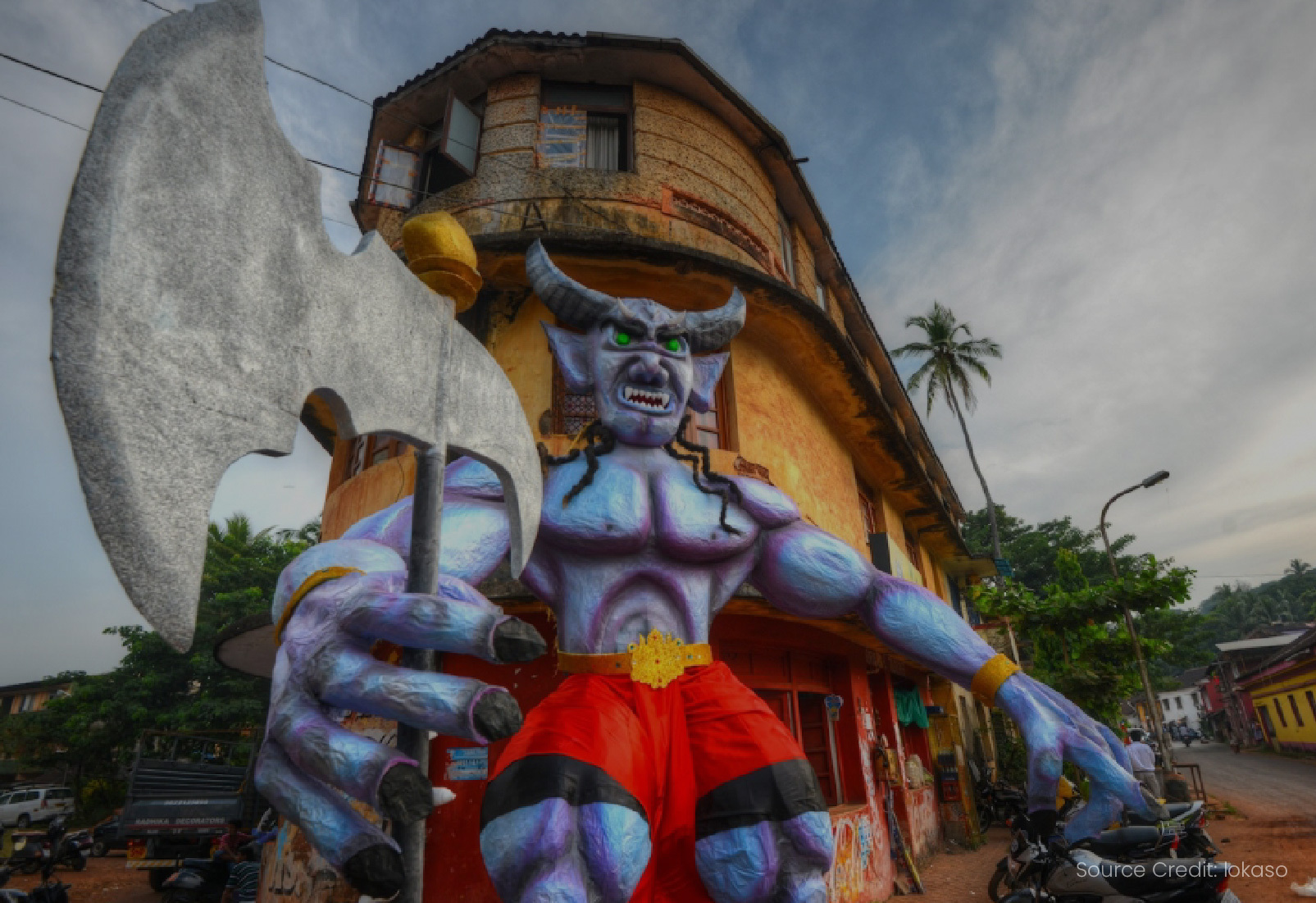 ---
8. Amritsar
Amritsar, home to the most beautiful Golden Temple of India, celebrates Diwali in a way like none other. Here, the festival of lights coincides with the Bandi Chhor Divas where homes and Sikh temples are decorated beautifully.
You can also witness the Golden temple surrounded by countless earthen lamps and candles and one glance above, you can see a mesmerizing display of fireworks. Other than that, you can try out the lip-smacking local cuisine, explore the beautiful sarson (mustard) fields and participate in their large feasts called "langar".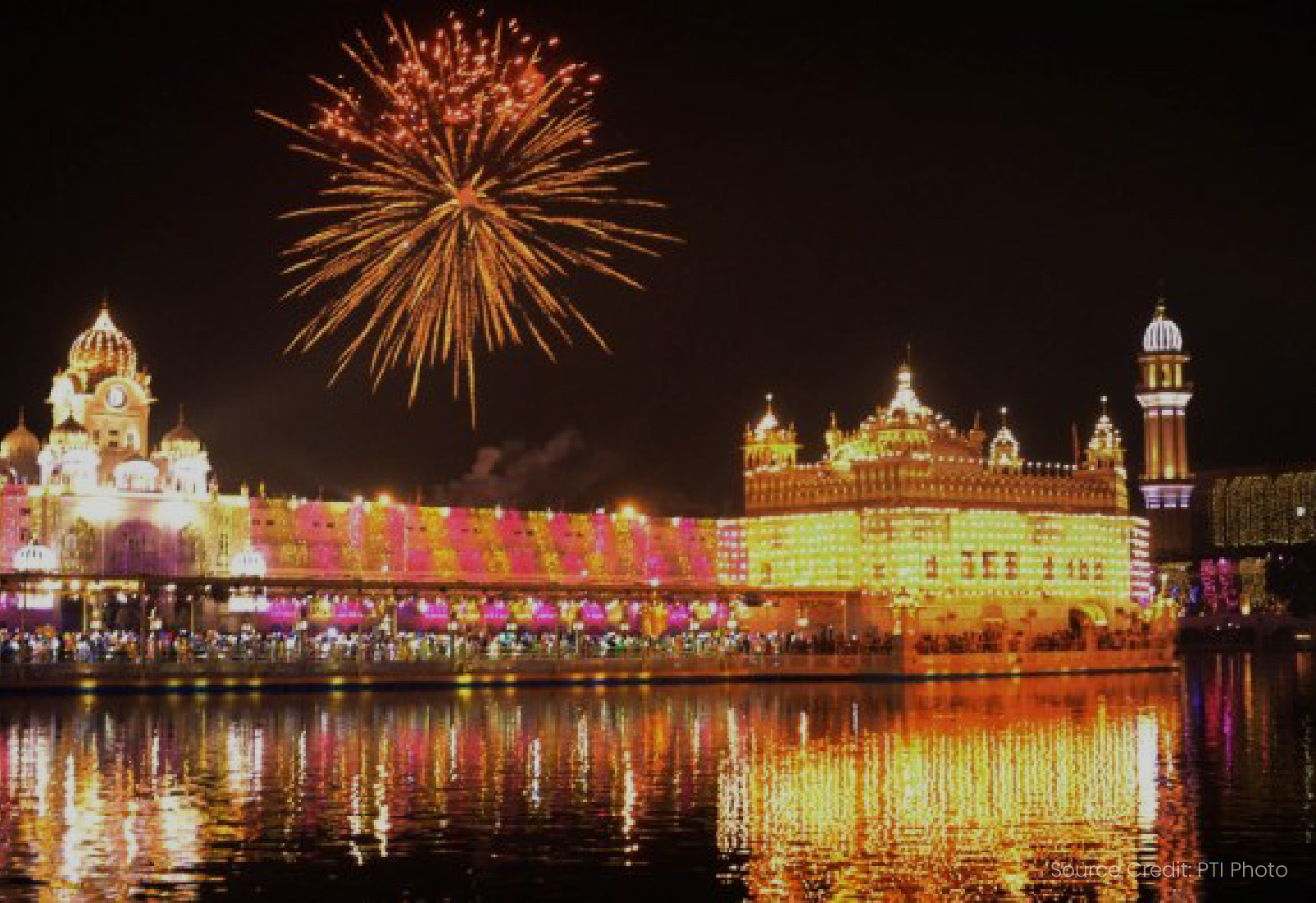 ---