While our mission at Immersion Journeys is to deliver experiences that last a lifetime, we're equally driven by our passion for making these experiences more than a memory you can revisit in a photo album. This is why we're committed to providing unique experiences that allow our clients to leave a positive, lasting impact when they choose their next journey with us.
---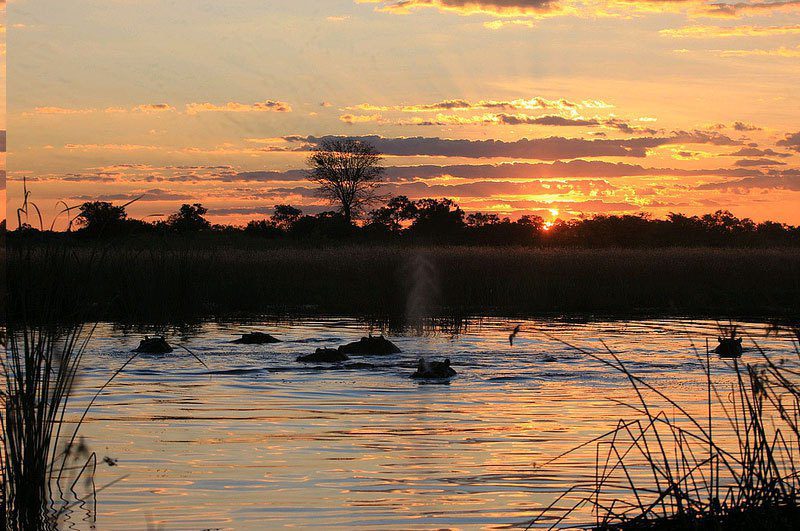 Okavango Delta & Rhino Conservation Botswana
Last month, our founder Rumit embarked on his own immersive journey for the purpose of strengthening this commitment to IJ clients. His weeks-long itinerary took him through Botswana's Okavango Delta, where he had the opportunity to take part in a rhino collaring project with Rhino Conservation Botswana, and stay at Abu Camp, one of the pioneers of elephant conservation. He also spent some time in the Ngorongoro Conservation Area of where he documented the great Wildebeest and Zebra Migration through the Ngorongoro Crater while staying at several notable camps dedicated to social justice and conservation work throughout these areas.
---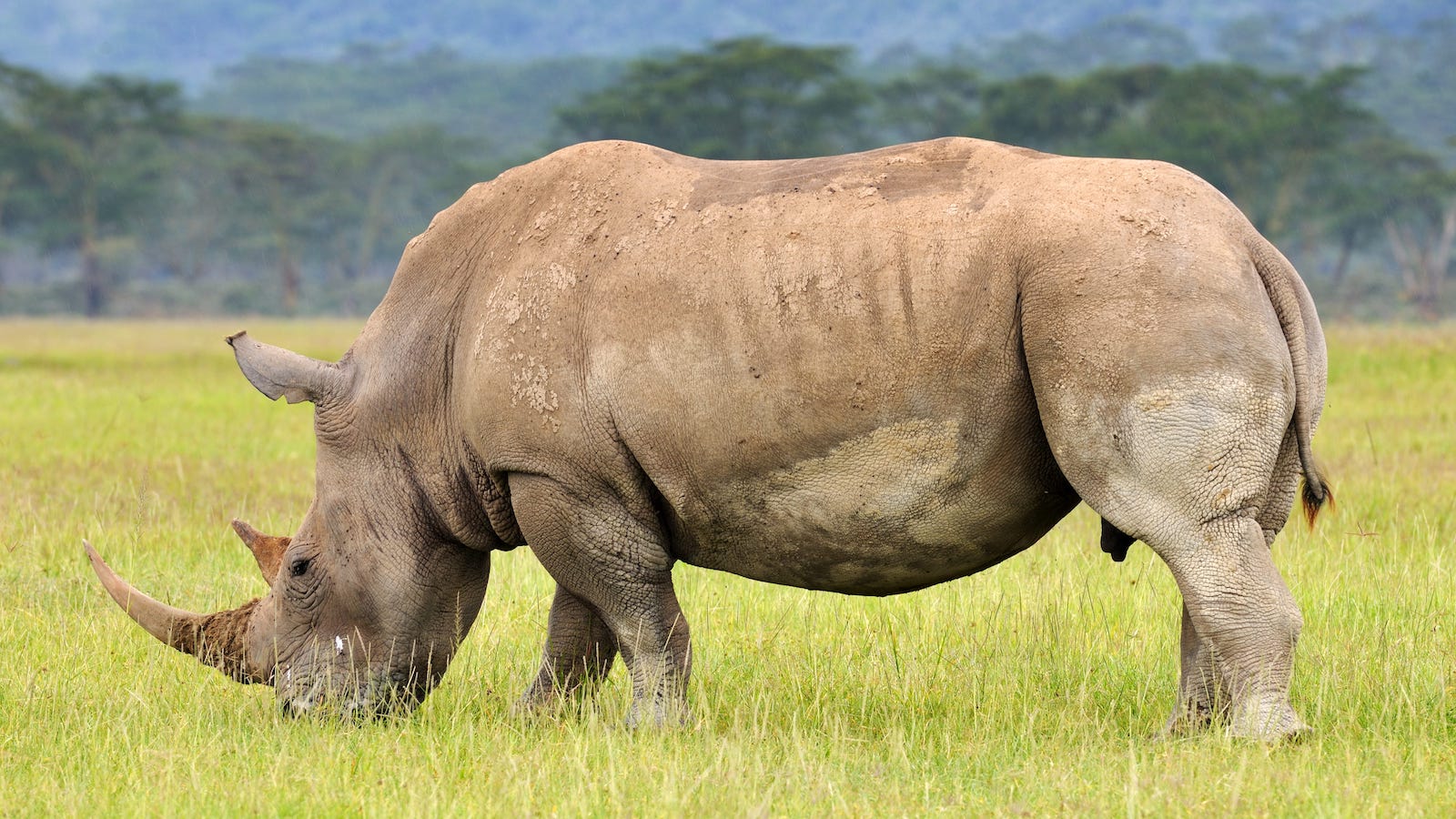 Ngorongoro Conservation Area
You may already know why the Okavango Delta and the Ngorongoro Conservation Area (the NCA) – both UNESCO World Heritage Sites – are such key points of focus for conservation. A quick refresher: The Okavango Delta, the largest intact delta in the world, is a remarkable oasis within the Kalahari desert, home to some of the world's most endangered species of wild mammal, including the cheetah, African wild dog, lion, and both white and black rhinoceroses. Even more remarkably, it sustains a variety of habitats – such as seasonal rivers and lagoons, grasslands, permanent swamps, and riparian forests – each with its own distinct species of plants, reptiles, birds, and mammals. The Ngorongoro Conservation Area is a similar oasis, the stunning centerpiece of which is the Ngorongoro Crater, the world's largest intact caldera formed from an exploded volcano that was likely as tall as Mount Kilimanjaro (19,000 feet)! The crater is often called the "8th wonder of the world" because of the density of wildlife who call the lakebed and crater rim home – species such as elephants, spotted hyenas, rhinoceroses, wildebeest, zebras, lions, and gazelles. Over 500 species of birds have also been recorded within the NCA, including flamingos, pelicans, and ostriches!
---
Both the NCA and the Delta have experienced environmental stress brought on by unsustainable crop and livestock farming, fishing, wildlife management, hunting, and uncontrolled international tourism in the last five decades. However, advocacy groups for these regions, often working hand in hand with local and national governments, have made significant, impactful steps toward preservation of the unique flora and fauna of these areas. Some of the most noteworthy impact has been driven by camps and lodges, who educate and empower visitors to have a positive impact when they visit, and who use tourism income toward a great swath of charitable efforts.
Below, we're showcasing just two of these remarkable camps – reach out to our team today to explore sustainable and socially conscious options for your next adventure!
---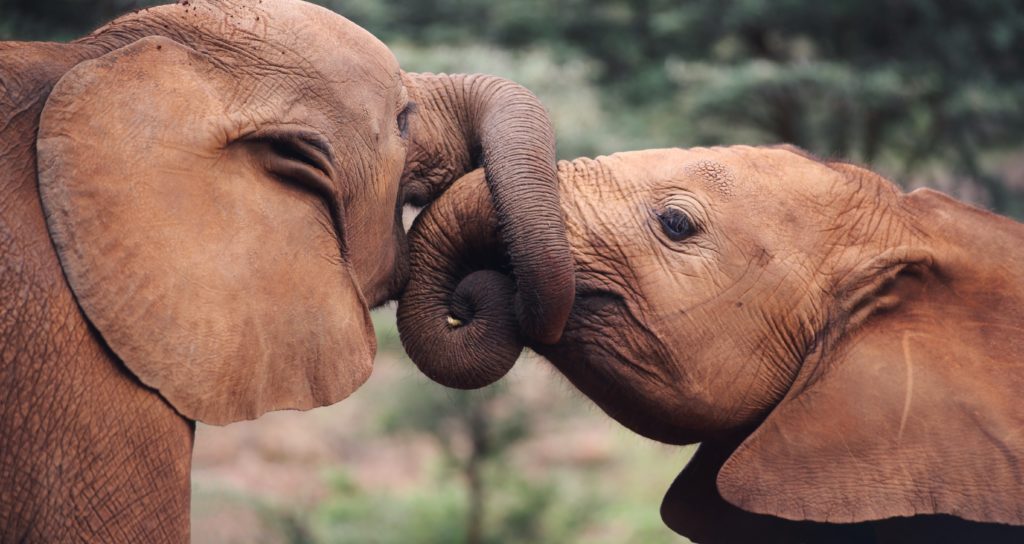 Abu Camp & The Elephant Conservation Program
One of the gems of the Wilderness Safaris lineup of authentic and sustainable ecotourism experiences, Abu Camp offers visitors an interactive elephant conservation experience by allowing interaction with the gentle and mighty Abu elephant herd on their 450,000 acre luxury property. The main focus of the elephant conservation program at Abu is reintroduction of previously-captive elephants to the wild, and in partnership with NGOs such as Elephants for Africa and Elephants without Borders, 8 members of the Abu herd (3 cows and 5 bulls) have been successfully reintroduced into the Okavango Delta. In fact, the camp just celebrated a major milestone – a calf born to Gikka, one of these reintroduced cows!
What is most unique about Abu Camp is its focus on conservation driven by a closer relationship between elephants and people – all guests are invited to immerse themselves in the Abu Herd and get to know each elephant personally, from the matriarch Cathy to loving and sisterly Lorato.  Not only that, the camp itself is powered by a hybrid system of solar energy and a generator, and it even features a worm farm for the purpose of breaking down compost from kitchen scraps! Read more about Abu Camp's efforts here.
---
Serengeti Migration Camp, Serengeti National Park(Tanzania)
The Serengeti Migration Camp is worth a visit for more than just its incredible location at the starting point of the Great Migration, optimal for peak migration viewing. It employs state of the art sustainable solar and power systems, and belongs to the Elewana Collection's internationally renowned collection of camps providing luxury experiences with minimal environmental impact.
Most notably, however, is its operating partnership with the Land and Life Foundation, a charitable organization dedicated to ensuring that local communities in Tanzania and Kenya receive revenue and other benefits – like school and medical support – from tourism in these area.
Land and Life's environmental conservation efforts are equally far-reaching – from providing safe nesting sites for sea turtles in Kenya and Tanzania, to mitigating human-elephant conflict in areas surrounding Tarangire National Park, and even educating over 1,600 local children living in prominent wildlife areas through its Wildlife Warrior Program, which started in 2014.  Read more about Land and Life's efforts here.
---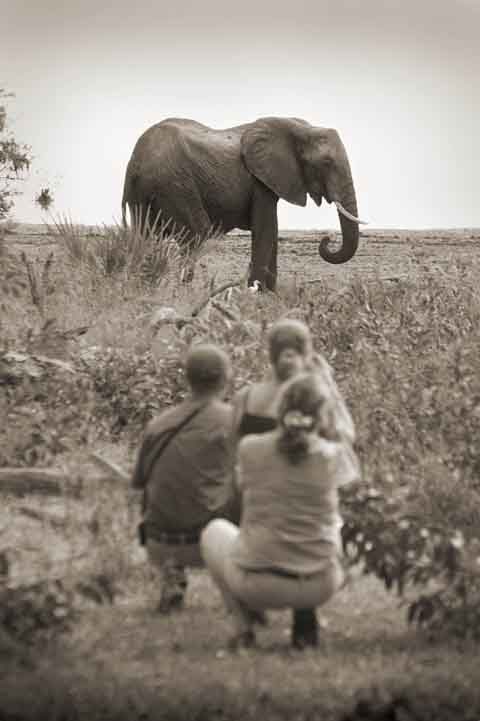 Explore our Tanzanian itineraries and plan a stay at this star of the Serengeti any time of the year!
At Immersion Journeys, we've made it our goal to partner with incredible lodges and camps committed to environmental conservation and social justice efforts across Africa, and we're proud to offer our clients the ability to leave a positive, lasting impact by including these destinations in their travels. Don't hesitate to reach out to our team today to explore even more options for doing good with your travel dollars.  We can't wait to work with you.
---