Every year around October the small temple town of Pushkar, nestled beween hills and a sacred lake in Rajasthan, comes alive to the color, buzz and activity of an Annual Camel fair. A much anticipated event, as much for the camels by the locals, as for the brilliant photo-ops by visitors, the Camel fair is a highlight on the calendar of Rajasthan. This year in 2013, it will be from the 9th to the 17th of November.
---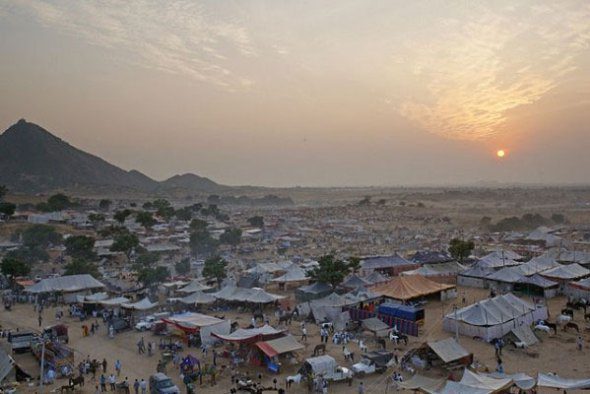 Asia's largest cattle fairs
The fair is popular among the regions herdsmen and farmers to buy and sell their livestock – camels, horses and cattle. The tourists join them to enjoy the hustle bustle, sights and sounds, costumes and rituals around what is Asia's largest cattle fairs. Visitors can choose to stay in a range of accommodation, from hotels of all kinds, to campsites with all kinds of services and amenities.
Theres much to see and do: watch one of the numerous camel, horse and donkey races and contests taking place in the vast, specially-built amphitheatre on the outskirts of the town, visit the carnival with giant ferris wheels and open air theatres, try the food at a range of stalls and restaurants in Pushkar, shop for a variety of unique goods at the fair. In the evening, theres much music by campfires – Rajasthani folk ballads to more modern fare.
---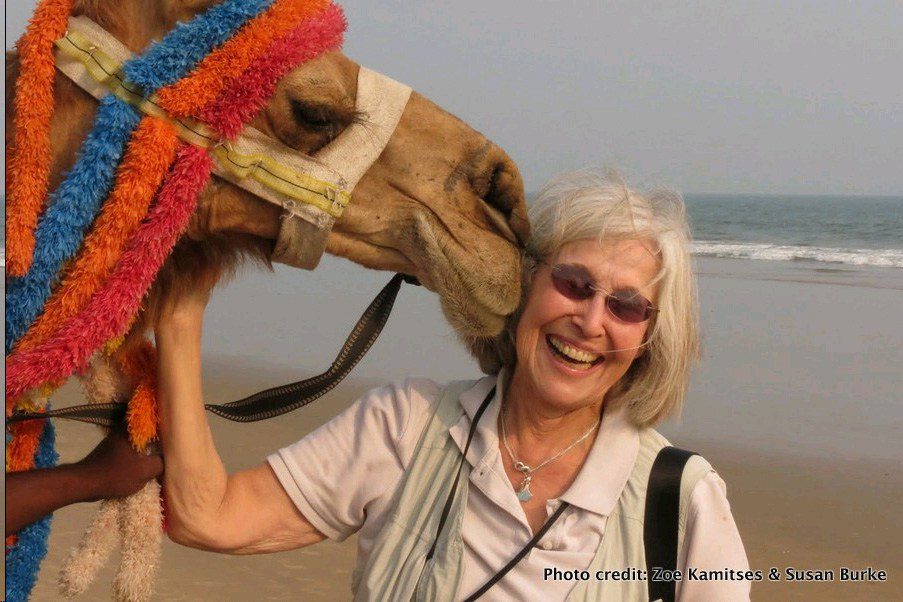 On the night of the full moon at the peak of the festival, pilgrims take a dip in the holy lake at the Centre of Pushkar. A magical sight is watching hundreds of clay lamps on leaf boats being lit and set afloat at dusk on the sacred lake.
A trip to Pushkar is unforgettable. See our South Asia itineraries, including our Tigers and Kings tour.
---