Incredible wildlife, stunning beaches, beautiful countryside, and well-known safaris. You name it all, and the continent of Africa has it. The continent also has many hidden gems that you may have never heard of before but are too breathtaking to miss out on.
But how do you choose from the 54 countries in Africa? This could be a tricky challenge, but we - as a leading African travel agency - have made it simple. Here are the top 5 destinations in the safest countries in Africa to visit that you should explore in the upcoming year, along with what you can do while there. Let's embark on a beautiful journey.
---
1. Zambia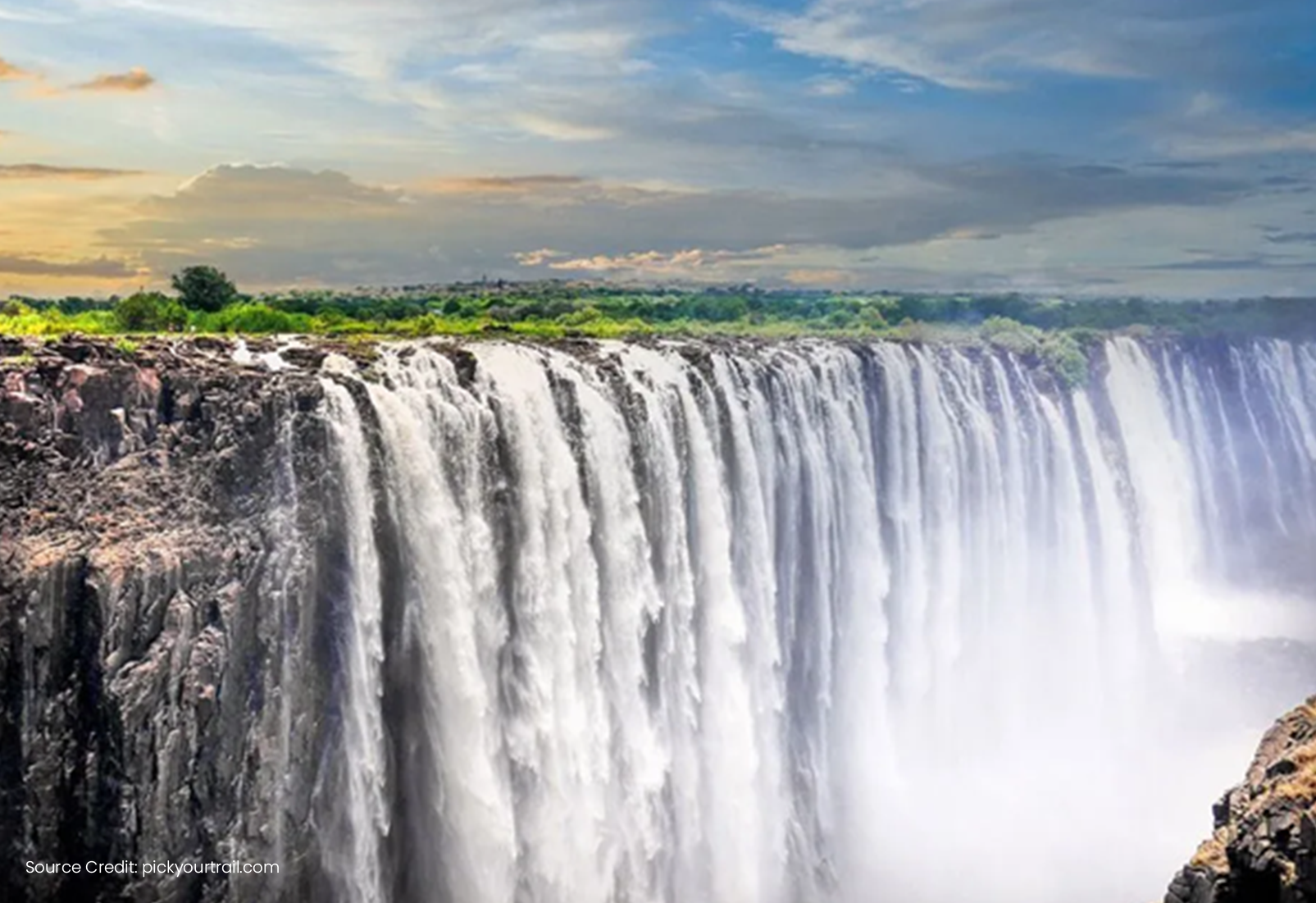 Whether you are looking for some adventure in the form of safari tours or you want to just chill and relax in some picturesque country, Zambia is the place to be.
People from all over the world come to witness the UNESCO World Heritage site — Victoria Falls - one of the most beautiful places in Zambia. It's almost twice as deep and wide as Niagra falls, making it one of the most breathtaking sights you'll see.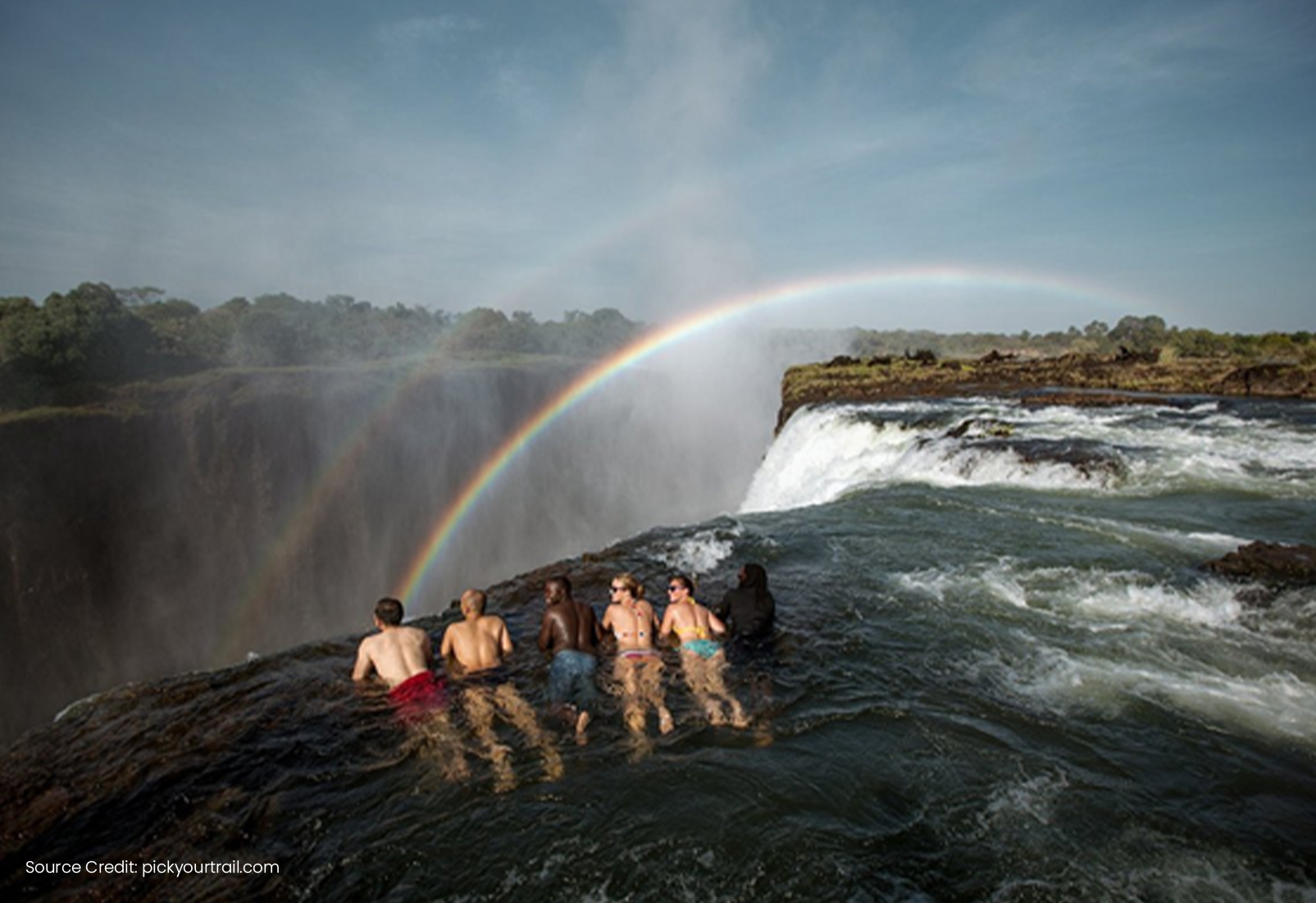 If you visit this waterfall in the dry months of July and August, you can take a dip in the Devil's pool — a natural infinity pool that forms at the edge.
Other things to do: Witness one of the world's largest mammal migrations at Liuwa Plain National Park, spot the "Big Five" (Lion, Leopard, Rhino, Buffalo, and Elephant) in safaris like South Luangwa National Park, be a part of traditional festivals, and quench your artistic hunger by attending art workshops in Livingstone or visit art galleries in Lusaka.
---
2. Mauritius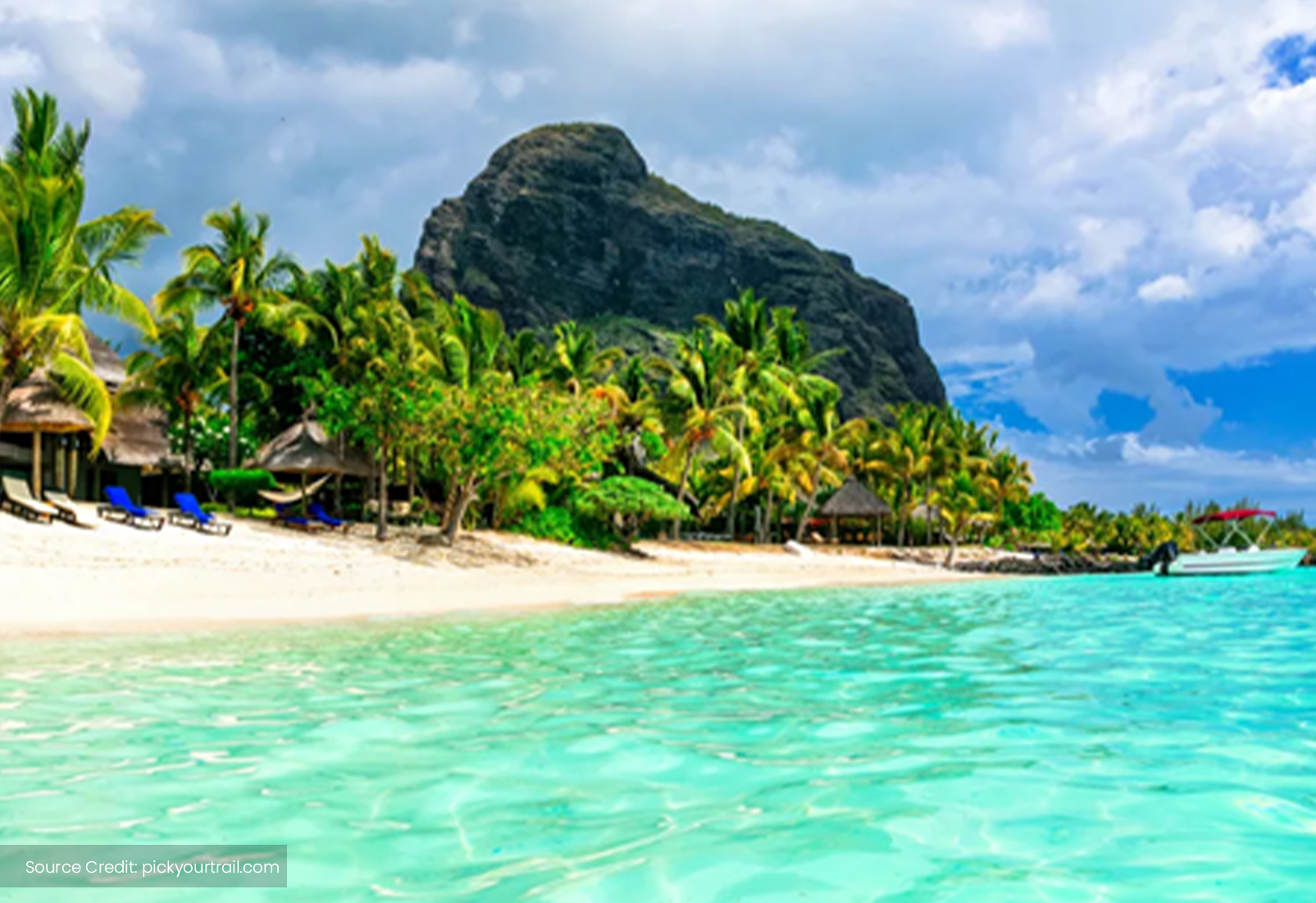 Want to soak up the sun while relaxing on a clear water beach in 2023? Mauritius is the perfect destination for you then.
But their scenic islands are not everything the country is famous for. You can hike in one of their national parks or go for a trek in Morne Brabant to witness some amazing views from the top.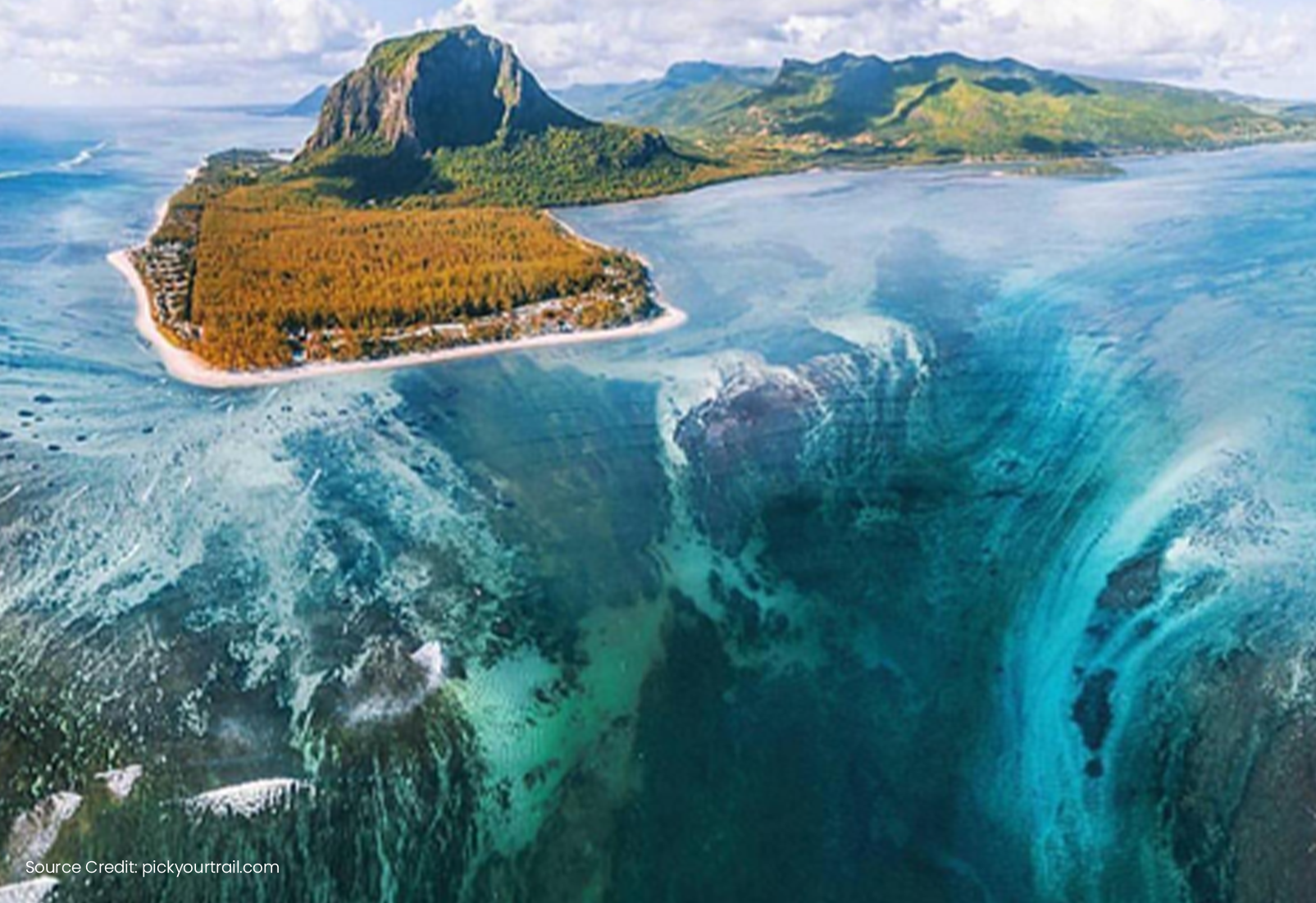 One of the most thrilling experiences is witnessing the underwater waterfall you won't find anywhere else in the world - the star of tourism in Mauritius. You can book a helicopter ride for the same and witness this optical illusion.
If you're a fan of water sports, you can engage in scuba diving, snorkeling, cave sea kayaking, kite surfing, flyboarding, sea kart riding, and windsurfing.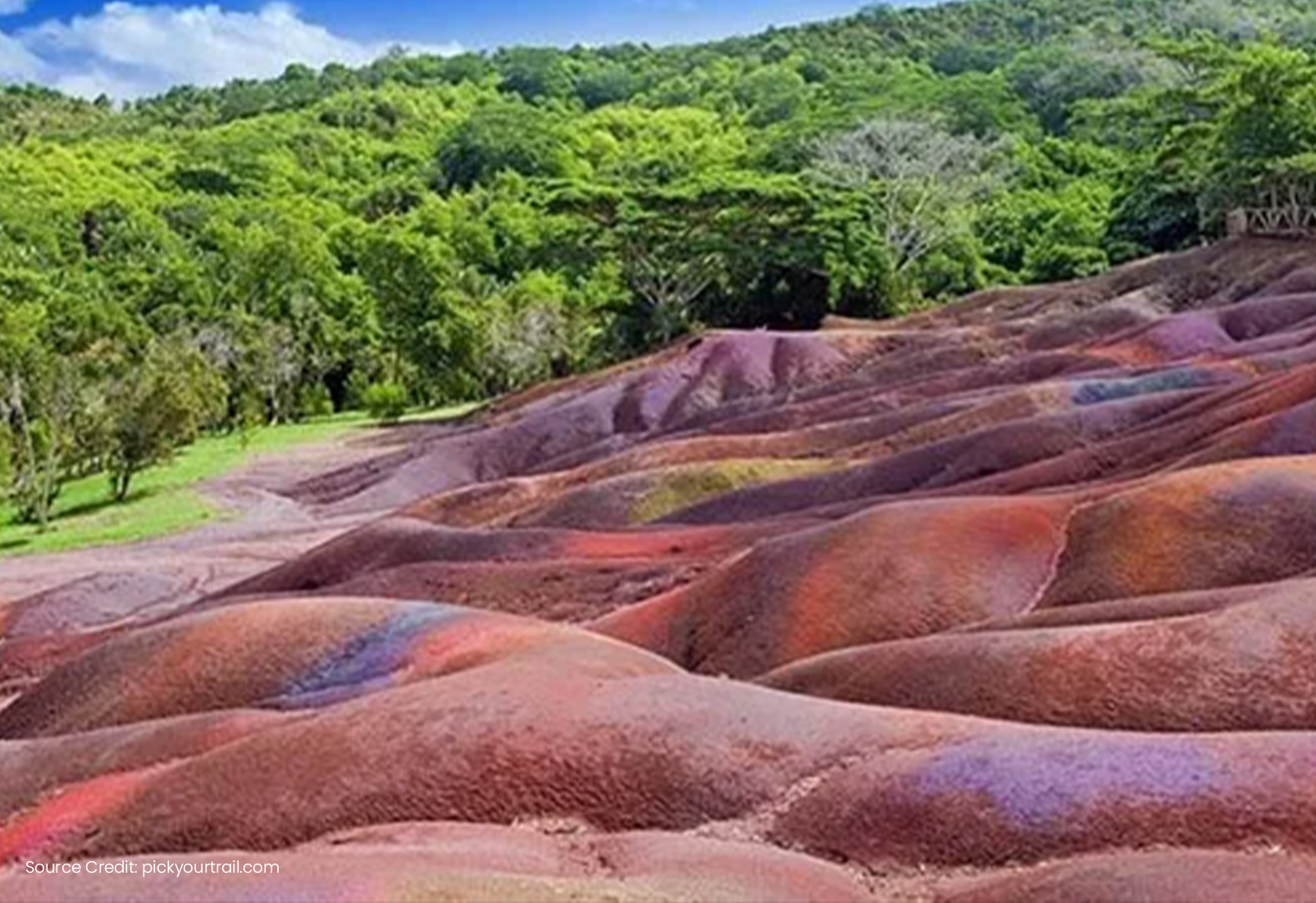 While there, don't forget to visit the seven-colored earth in Chamarel, also called the Terres de 7 Couleurs.
Other things to do: Visit the sacred lake at Grand Bassin, skydive, hike mountains, book an underwater submarine tour, explore museums and tea plantations, and experience culture in Mahebourg.
---
3. Tanzania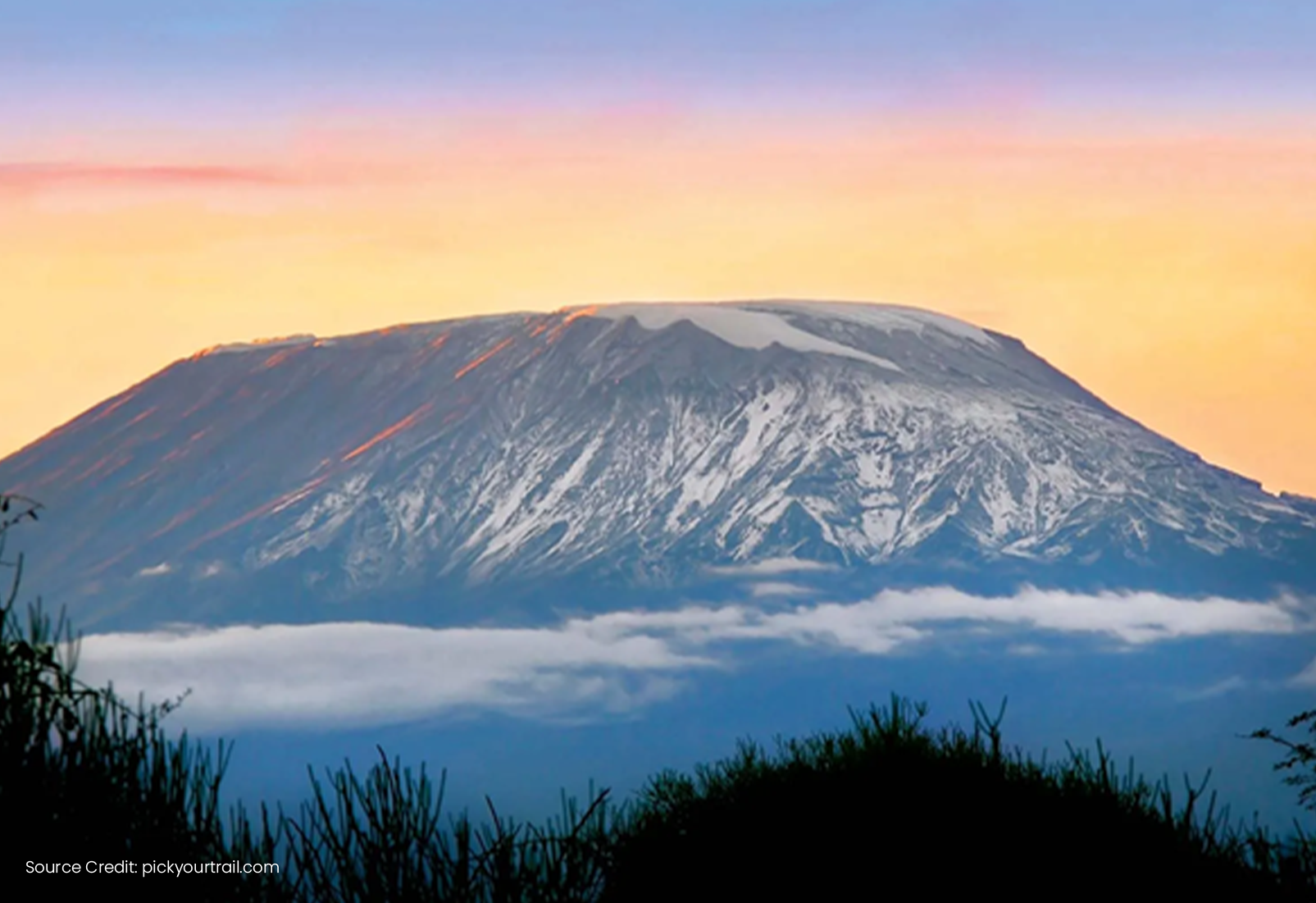 Tanzania has it all, with beaches, rainforests, mountains, national parks, and safaris - . It's one of the more popular destinations in Africa because of its ancient fossils, wildlife, and natural landscapes.
The locals in Tanzania are also very friendly and will make you feel at home in their country.
One of the major attractions in Tanzania is Mount Kilimanjaro. At nearly 6000 meters, it's the tallest mountain in Africa. You can climb to the peak or just look at the breathtaking view from the ground.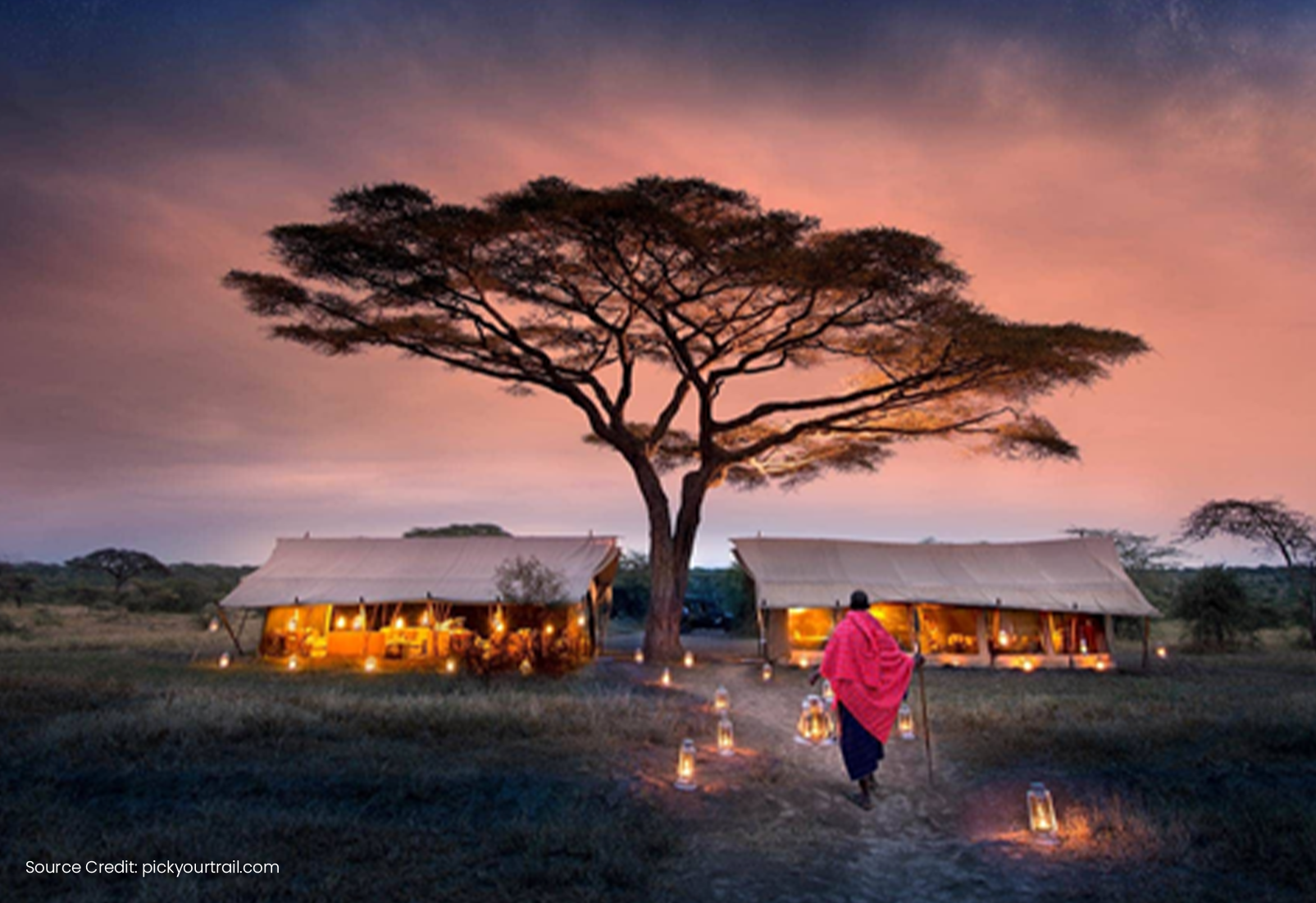 If you're a beach lover, you can explore the beaches of Zanzibar and even scuba dive there. Some national parks worth visiting are Serengeti National Park, Tarangire National Park, and Gombe Stream National Park.
Other things to do: Visit the Ngorongoro crater, go scuba at Mafia and Pemba island, visit the Stone Town, which is the cultural heart of Zanzibar, and capture some panoramic views in the hot air balloon ride.
---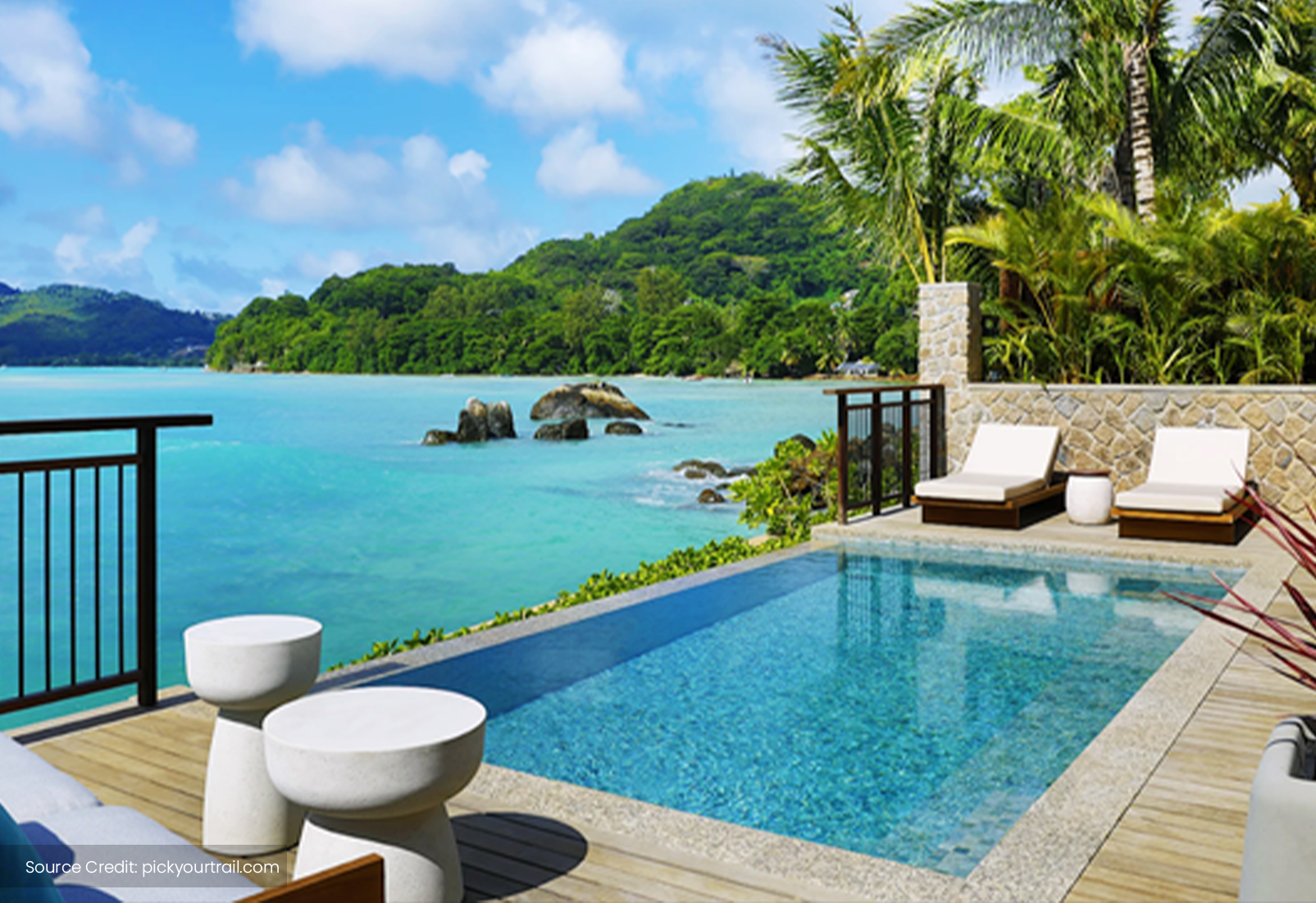 If you're looking for a relaxing vacation and luxury stay, this is a great African country to explore. With over 115 scenic islands and natural parks with diverse flora and fauna, you have a lot to do.
Some of the most famous beaches with pristine waters and unparalleled views are Anse Lazio, Anse Georgette, Anse Source d'Argent, and Beau Vallon. You'll also find luxury accommodations nearby or on these beaches, giving you the perfect Maldives-kind vibes.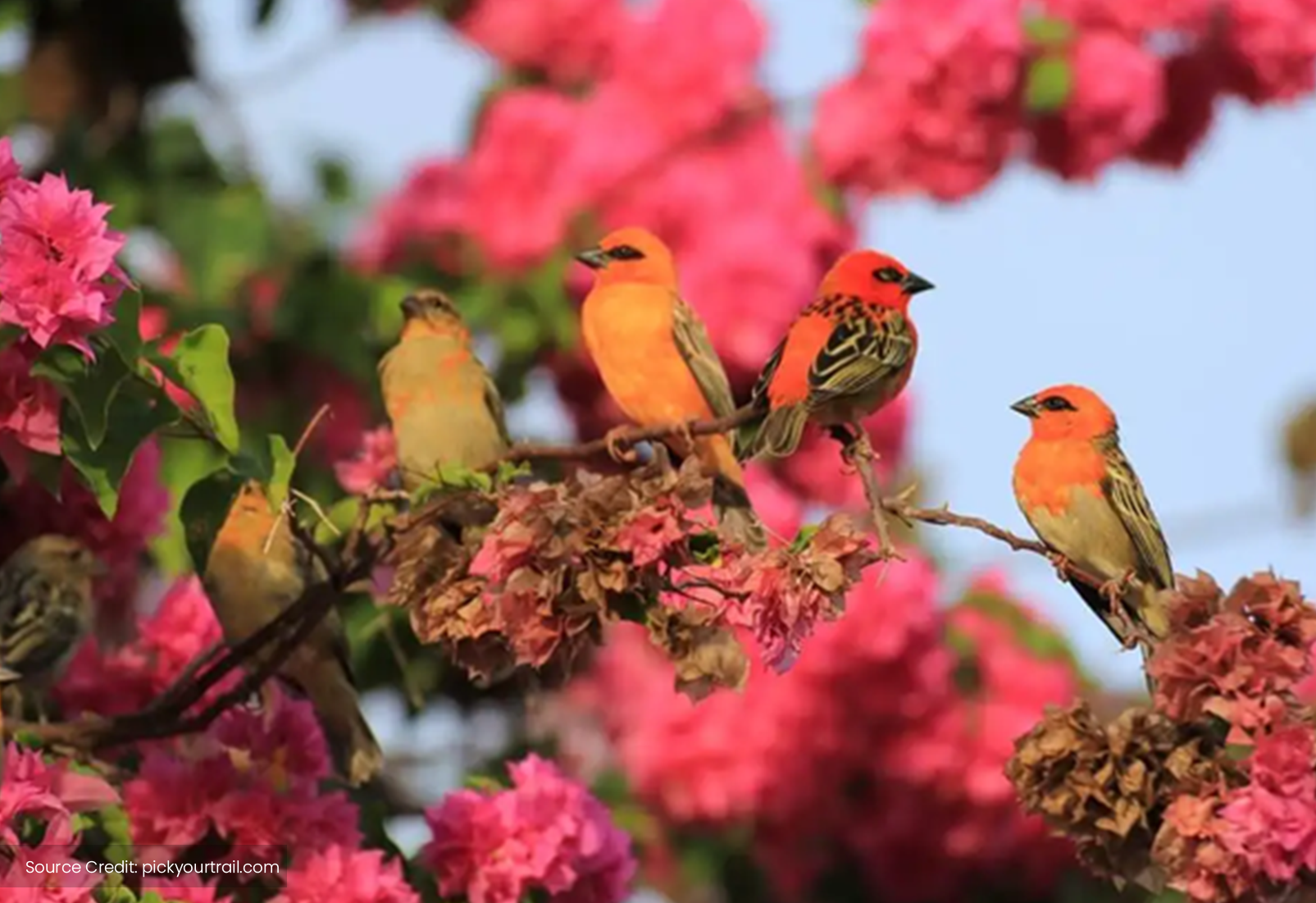 Apart from trying water sports, you can hike on beautiful trails and explore forests at the Copolia Trail and Morne National Park.
If you are a bird lover, you can visit Vallee De Mai, which is known to be a bird watcher's paradise and also a UNESCO World Heritage site.
Other things to do: Book island hopping tours, see the ruins of the Leprosarium and giant tortoises on Curieuse island, rock climbing, and hike to Morne Blanc trail in Victoria.
---
5. Uganda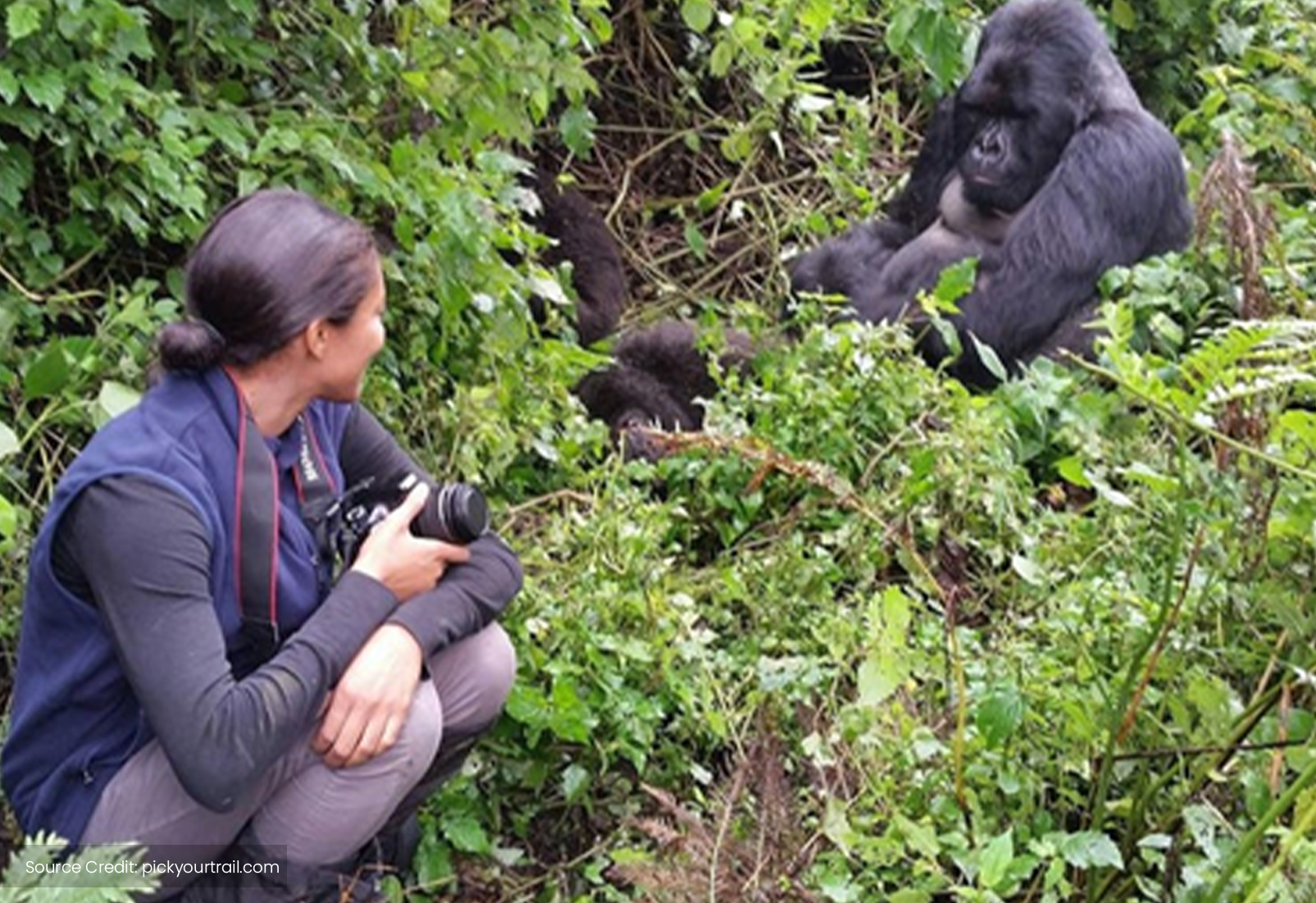 Situated in East Africa, Uganda is a rare place where critically endangered Gorillas can be found in their natural habitat. Going mountain gorilla trekking is one of the favorite things for tourists to do there as you can go close to the mountain gorillas and watch them. You can experience Uganda gorilla trekking at Bwindi Impenetrable National Park.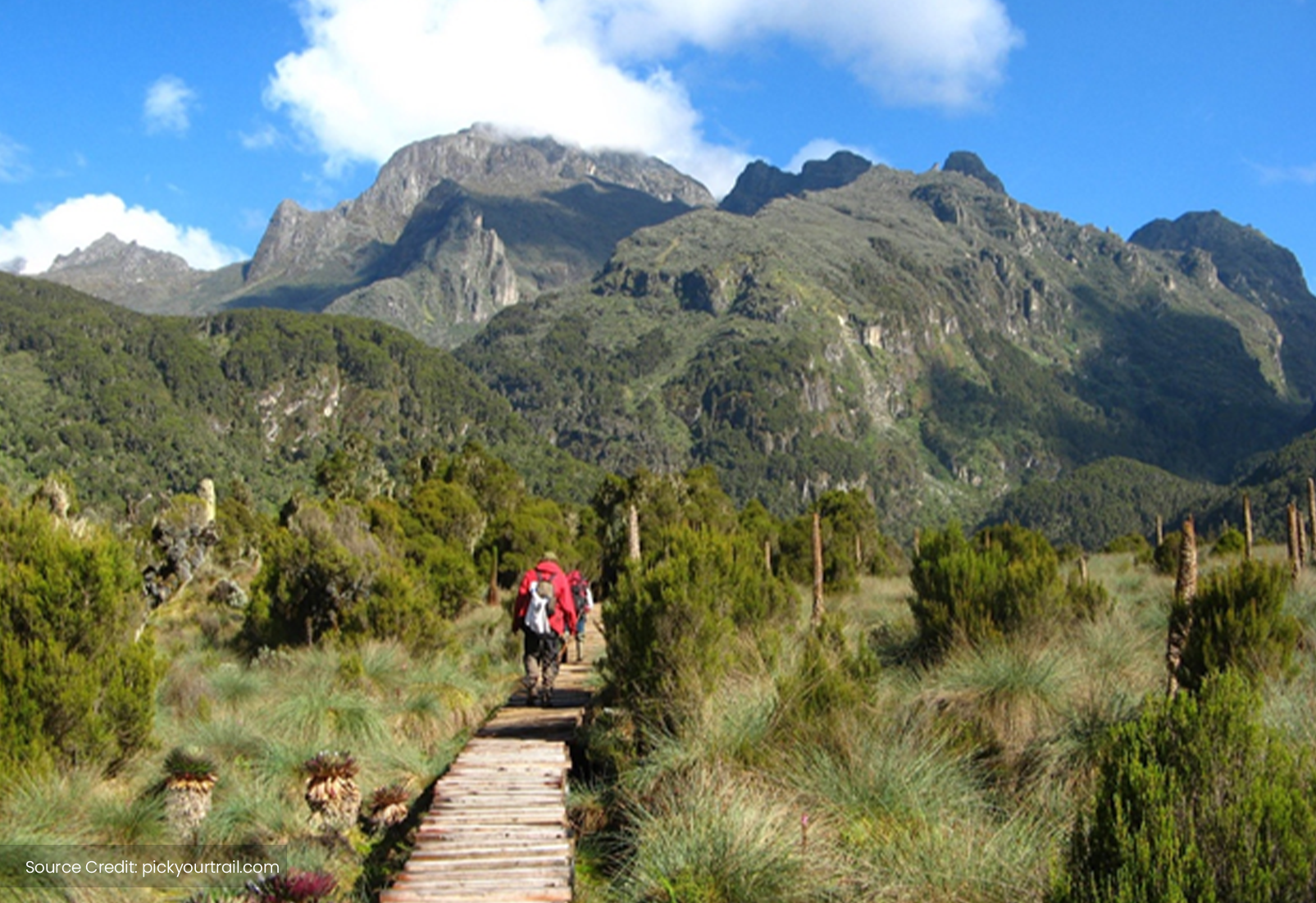 If you love adventure, don't miss out on hiking to the Rwenzori mountains, the third-tallest mountain in Africa.
Other things to do: See endangered rhinos in Ziwa Rhino sanctuary, canoe on Lake Bunyonyi, explore the town of Entebbe, hike to Sipi falls, and explore adventure activities in Jinja.
Now that you know the best countries to visit in Africa, which one will you plan to visit in 2023?
Get in touch with us for your memorable trip in the new year.